When we lived in our house in Virginia, we had two dining areas: 1 formal dining room and 1 eat in kitchen. Both had full sized tables for our growing family of five. We didn't normally eat in our formal dining room except for Sundays which I made a rule to do that otherwise it seemed like a waste of space. It didn't matter what the meal was since we normally ate as a family (which nowadays can be difficult to do!). But when we moved to North Carolina and had to build a house, we had to decide whether we wanted two dining areas again. Which then got me thinking about whether buyers want to see dining rooms or not. So I posed the question to some real estate agents and you wouldn't believe what they said.
When it came time to build our next home in North Carolina, I didn't want a formal dining room. I kind of wanted it to be as casual as possible with the idea of making it formal if we wanted to for holidays.
In this new house, we have a dining area open to the kitchen with a HUGE kitchen island. And this kitchen island has 3 stools so that for breakfast the kids could sit there vs eating at the dining table. The dining table was used for when we all sat down to weeknight dinner or on weekends with larger breakfasts with pancakes or dinners.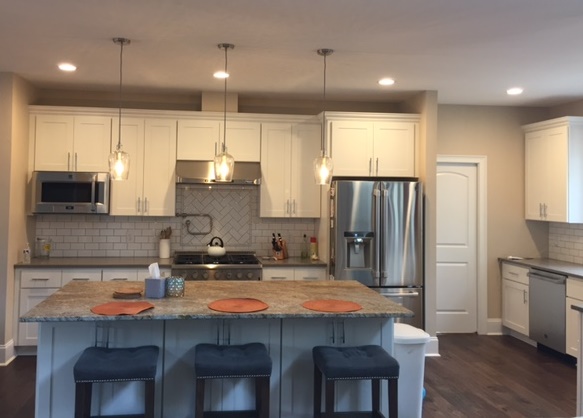 Dining Room Dilemma
Before we even moved into the new house, I had to decide which dining table I wanted to keep because I had two sets. One had the formal padded chairs, table with extra leaves and a china hutch with credenza. The other one was a solid table with chairs and a bench. We decided to stick with the plain but very solid table with chairs and bench. I was torn about where to put the china that I kept but found a place to store it in our large walk in pantry. No longer did I have a huge piece of furniture that just didn't fit our style anymore.
A dining room can also be tricky when it comes time to sell the home. Some houses have a formal dining room while others don't use them as dining rooms. They turned the dining room into a space they use. So what is a home stager and a home seller to do when it comes time to sell the house? Do you change it back to a dining room or do you leave it as the new space?
Real estate agents and home stagers make a great team and complement each other and I think, depend on each other. I value real estate agents input and asked several realtors in the Moore County, NC area if dining rooms were something that buyers were still looking for when searching for a house.
These are the 2 questions I asked:
Are buyers looking for dining rooms when buying a house?
Are they ok if they are turned into something else like an office, playroom etc?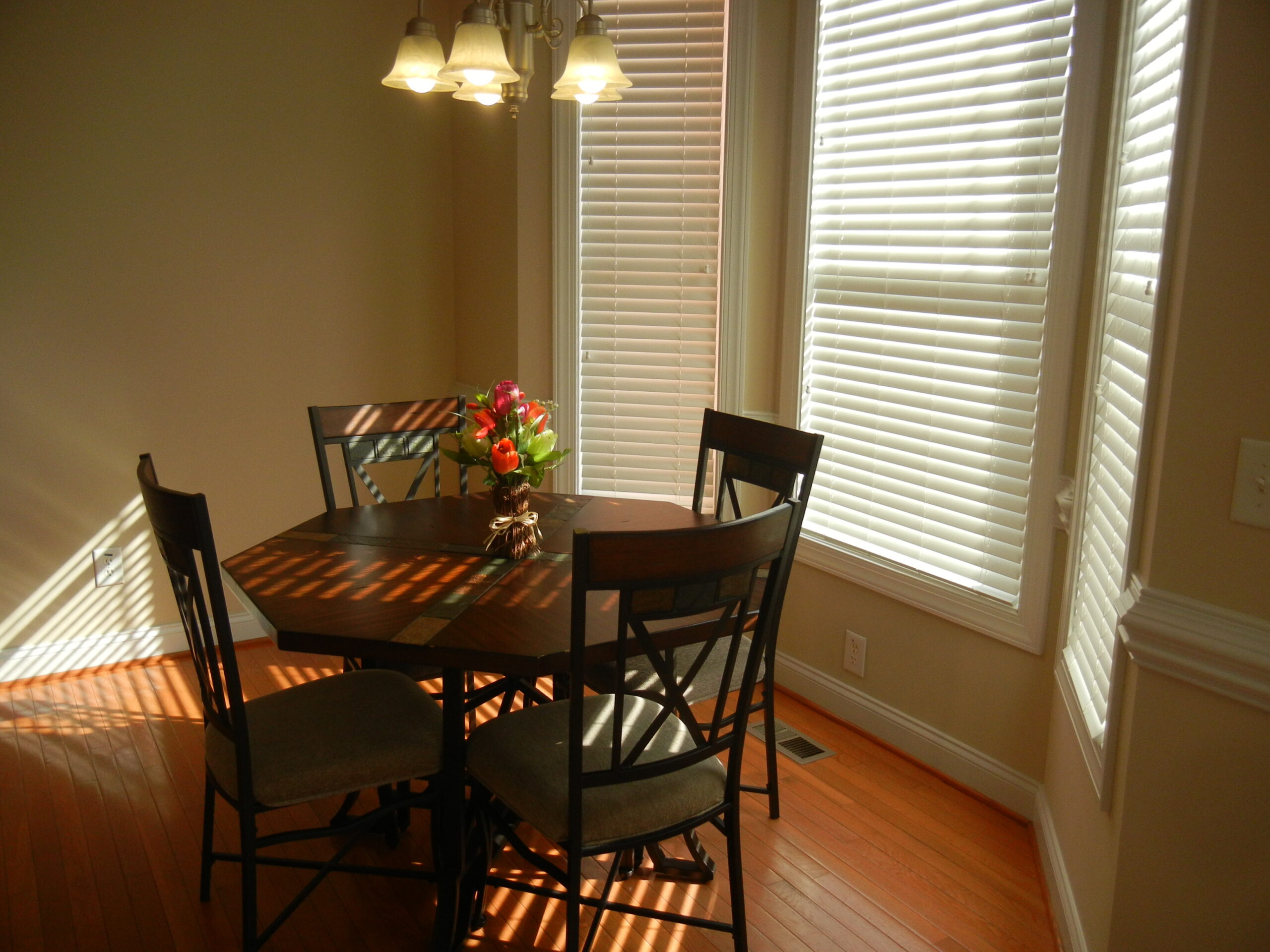 Depends on the buyer
Diane Wilson of Towering Pines Real Estate – "I think it depends on the buyer. My last few families do like a dining area, they also want a flex area to have office/workout area."
As a home stager, I understand about flex areas and the ability to change it to something that can be useful. In my mind, if there isn't a small eat in kitchen, then you need to show a space where meals can be eaten. It also depends on the size of the house. An apartment for example, may not even have a formal dining room but just a small space to eat. If the house has a bonus room or more than 3 bedrooms, you can certainly show an office or a workout space in one of those spaces.
Depends on the price of the home
Melissa McHarney of Weichert Realtors said : "I do find this question to be interesting. I think for my clients whose kids are older or kids are out of the house they prefer a dining room. For my clients with younger kids they consider that to be a flex space. I also think with the pandemic and people working from home or attending school online with prices rising and tight budgets the dining room space offers them flexibility. I know that answer is about as clear as mud, lol. I would think as you were staging if you are in a traditional community that is families and younger couples staging as a flex room would be awesome. If you are in a higher end home with a higher price point, staging as a dining room is the best route. These homes would more than likely be larger with additional flex spaces as well so you may not need to use that space for anything other than a dining room."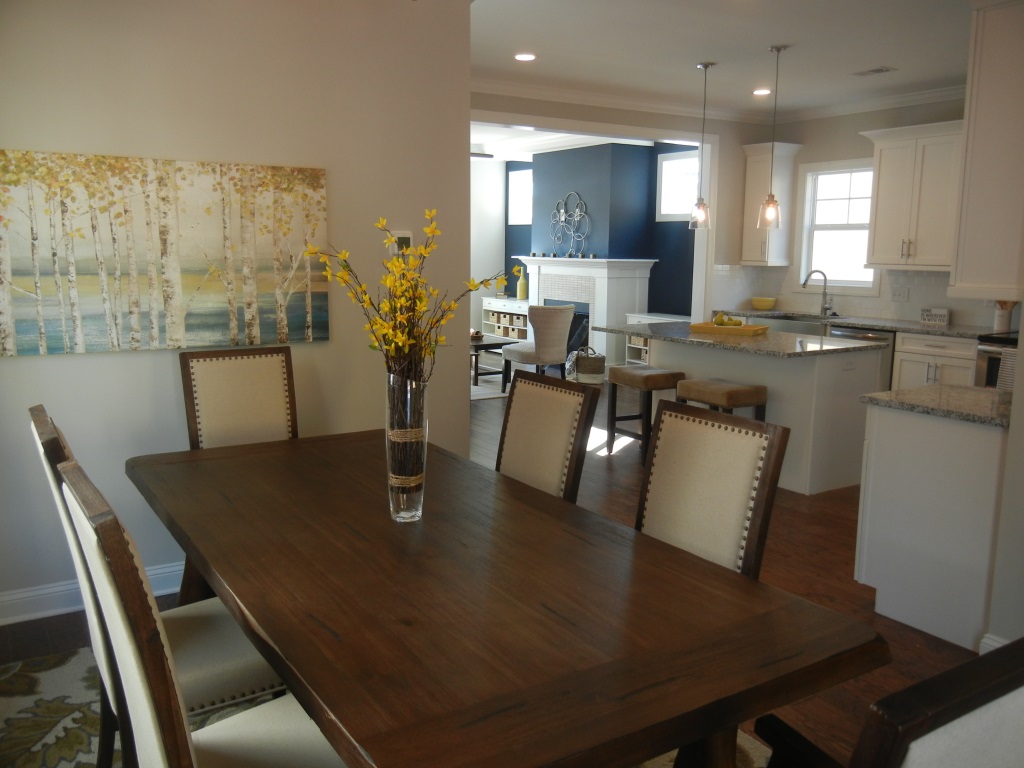 Melissa makes a great point and observation when it comes to the price point of the home. Higher end homes ($400K and higher) will tend to have a formal dining room. Smaller and lower priced homes will only have so much space that you want to make the most of it. With the pandemic, people are working from home now more than ever and need that closed off space. I know when the kids were home from school in early 2020, we had to scramble to find homework space where you could shut the door. That is really hard to find in a home that is an open-concept plan where there are hardly any doors! After living in a Colonial home where rooms were separated by doorways and walls and then living in our open-concept home in North Carolina, I would prefer to go to a more closed off space like our colonial home.
A flex room can be used in so many different ways: a library, office, study space for the kids etc. As Melissa stated, buyers may have younger kids or older kids so you really don't always know which ones will appeal to your home. If you are getting your house ready to sell soon and you don't know where to begin, check out my free ebook, Home Staging Starter Kit. In it, I share the top 10 tips to get you started with staging your home. These are all things you can easily do yourself. Sign up to get your free ebook at bit.ly/stagingstarterkit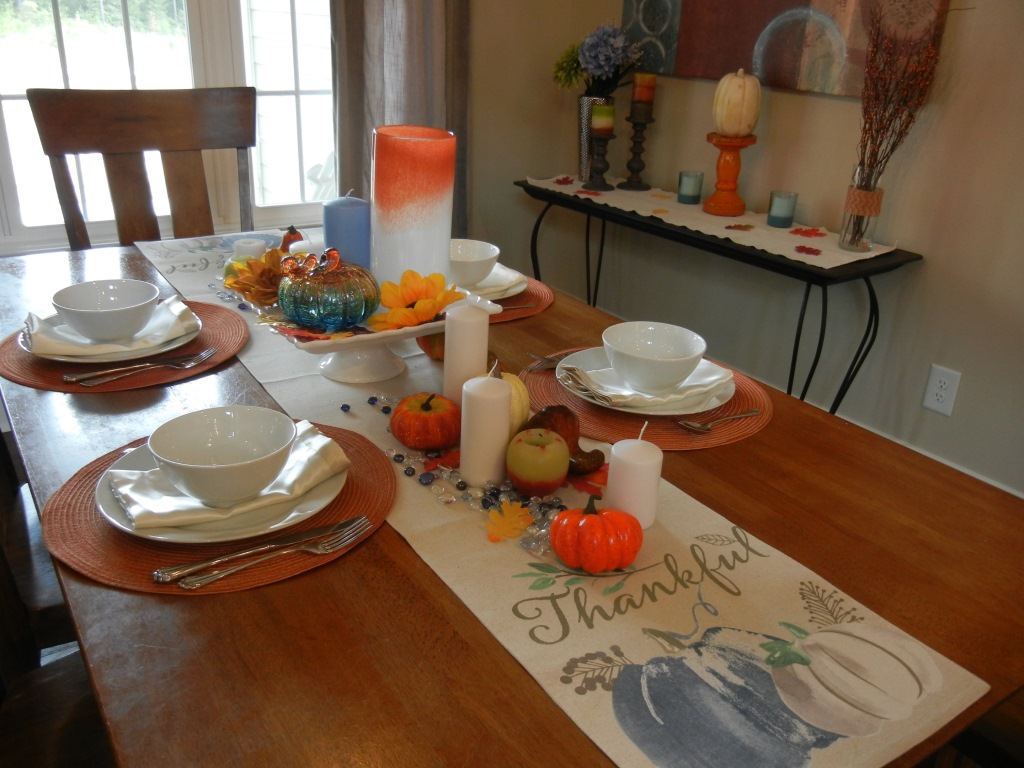 Dining room depends on the age group
Julie McNicol of Keller Williams said: "The answer to this question seems to differ with the age group. My two primary buyer groups are retirees and military families. Most retirees do want a formal dining room to be able to use for family functions. (I had one set of clients refer to it as the "Thanksgiving Room." 😂) Military families, and younger people, in general, tend to like a more flexible space. Some have formal dining room furniture, but far more plan to use that space as an office, playroom, or a home school classroom."
She also answered: "Absolutely! Showing how that space can be used as something other than a dining room can be a great way to emphasize flexibility."
I love how Julie brings up military families. Yes we tend to move around a lot and we never know what the next house will bring. I know we try not to pigeon hole ourselves with custom furniture that can't flex to another space when we move. For example, I had a HUGE foyer in our colonial home, but in the new house, the foyer opens directly into the living room, dining room and kitchen. In the colonial home, the foyer had a bench, shoe cabinet, coat rack and could easily fit 6 people in the entryway. In the new home, I only have room for a sofa table to stash our keys and wallet. That shoe cabinet was repurposed into an office supply cabinet in my office. Shoes were then corralled into the mud room. Again, times are changing and buyers are looking for more flexibility in the house.
Dining room flexibility
Jennifer Carlson of Love Pines Realty said: "36 buyers last year, only 2 wanted a formal dining room. Most of my buyers are looking for an extra space that can be used as home office, playroom, or craft room. If the home offers a traditional dining room, we look to see if French doors could be installed easily. I help by analyzing the space to keep a sensible flow, there has to be some privacy for a home office."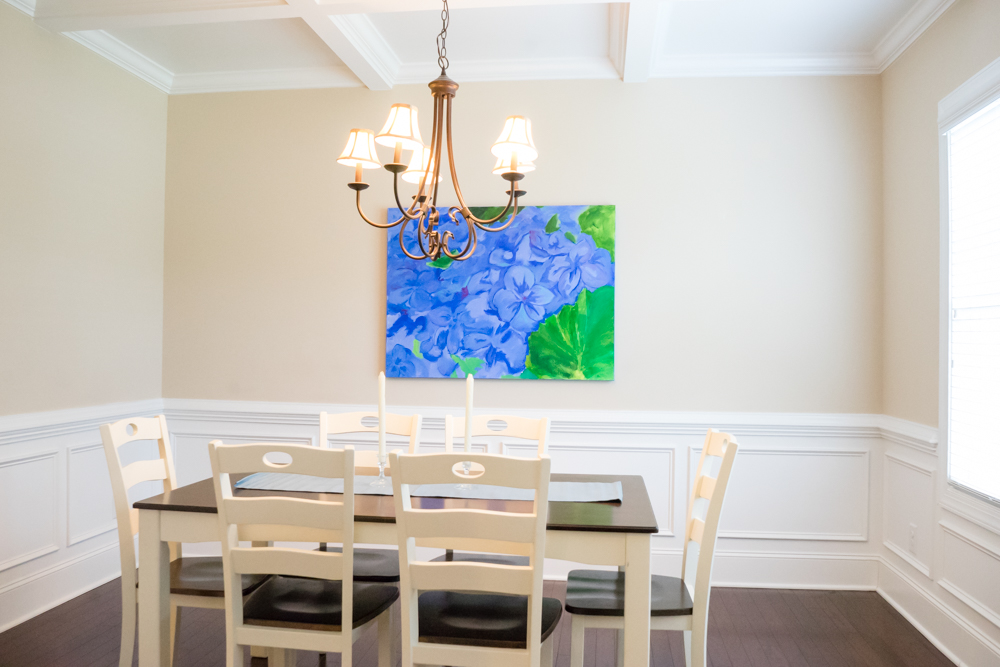 I like how Jennifer thinks outside the box. She finds ways to add doors to a space so they can close it off. Not everyone is a fan of the open concept floor plan anymore. But homeowners, don't fret if you do. All is not lost yet. There are many ways to have your home stand out and have buyers fall in love with your home to make an offer.
I had one client who already transformed their dining room into an office. They also had a large dining area off the kitchen that had a really nice round dining table. We left the office because it would have taken too much effort and time to turn it back. Plus now we had two dining areas.
As a home seller, what are you supposed to do when it comes to your dining area? Do you leave it in the transformed space or put it back into the dining room? Talk to your real estate agent and home stager on the best set up for your home. It really does depend on the neighborhood, price point and size of your home. If your house is smaller, then you can work with the flex space. If your house is bigger then a formal dining room is ok to show because you have other rooms to turn into flex spaces. As long as there is some kind of dining space (eat in kitchen, kitchen island or small cafe set), you should be good to go. I had some great insight from our Moore County real estate agents and I want to thank Diane, Julie, Melissa and Jennifer for taking the time to help me with this podcast.
Still not sure what to do in your dining room?
Send me a picture of your dining room and I will provide staging tips to include a furniture layout, items to add or remove and wall paint color if needed. All done online with a 24-hour business turnaround.