Home stagers see all sorts of things when staging homes to sell. But when it comes to dining rooms, these are the common mistakes Kasia sees homeowners make. Learn what to avoid doing and what you can do to fix it so you can get your house sold faster. You can listen to it here on my Creative Home podcast or read it below.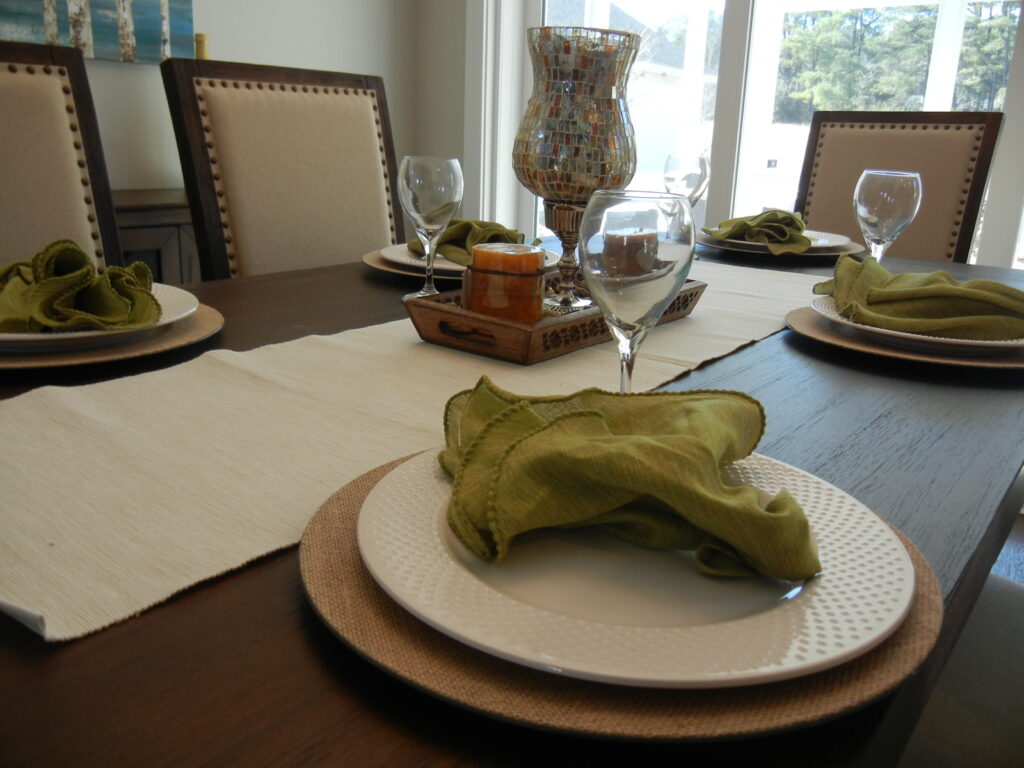 Setting the dining room table
Most of us don't live with the dining table set every day. So why would you do it when selling your home? Yes, you see it on TV but those shows don't represent what home staging REALLY is.
Your home should feel comfortable not that your home is staged. The best complement I can get is that home buyers can't tell a home is staged because the home feels comfortable and ready to move in. Your house is not a museum.
You don't know who will be walking through your home. They may bring kids so when you have your fine china and glasses set out, it may get bumped and damaged.
Instead pack away that nice china and put a simple runner on the table and a simple centerpiece like fresh flowers or candles.
Leave the walls painted red
It is very common to paint the walls red in a dining room because you see it done in restaurants to entice you to eat. But red is actually a difficult color to photograph well. Even the Property Brothers stay away from painting walls red in their home renovations.
Also, keep in mind that when the photographer is taking pictures of each room, you don't want "the rainbow" effect to show up on your listing pictures. If each room is painted a different color, this will show up online and you will see the different wall colors in the home. which can become a distraction to home buyers. 
To fix this, pick a neutral wall color to remove any red walls in your home.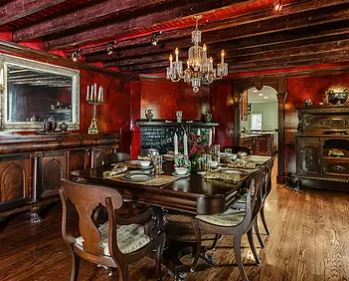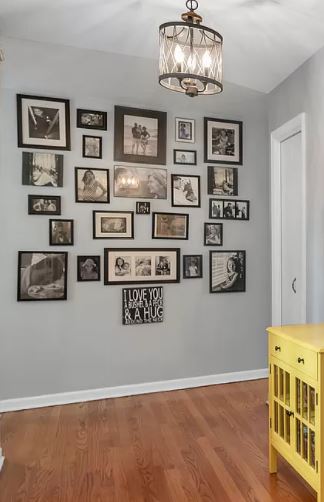 Too many pictures in the dining room
Some of you may have a gallery wall of family photos in the dining room because you filled up the walls in the living room or hallway and now you have more in your dining room. Too many pictures is a mistake homeowners make in the dining room.
All the family photos need to come down when it comes time to sell your home. Buyers want to imagine themselves living in the home and when they see YOUR family photos, it doesn't help them imagine THEMSELVES living there.
If you have religious pictures or quotes, you need to remove them when it comes time to sell your home. You can replace them with a wall clock, mirror or landscape pictures.
These are just some of the things I see when staging a dining room for a home seller. I have more tips that you can download for free to help you with the rest of the house called 30 Easy Tips to Get Your House Ready to Sell.
Need staging advice for your dining room?
Still not sure what to do in your dining room or if you did enough? Contact me to set up a Staging Snapshot consult so I provide staging advice custom to your room.
Need staging help for your WHOLE house?
Maybe you got your dining room ready but not sure about the rest of the house. Schedule a 2 hour consult where we walk through your whole house and get your house ready to sell.