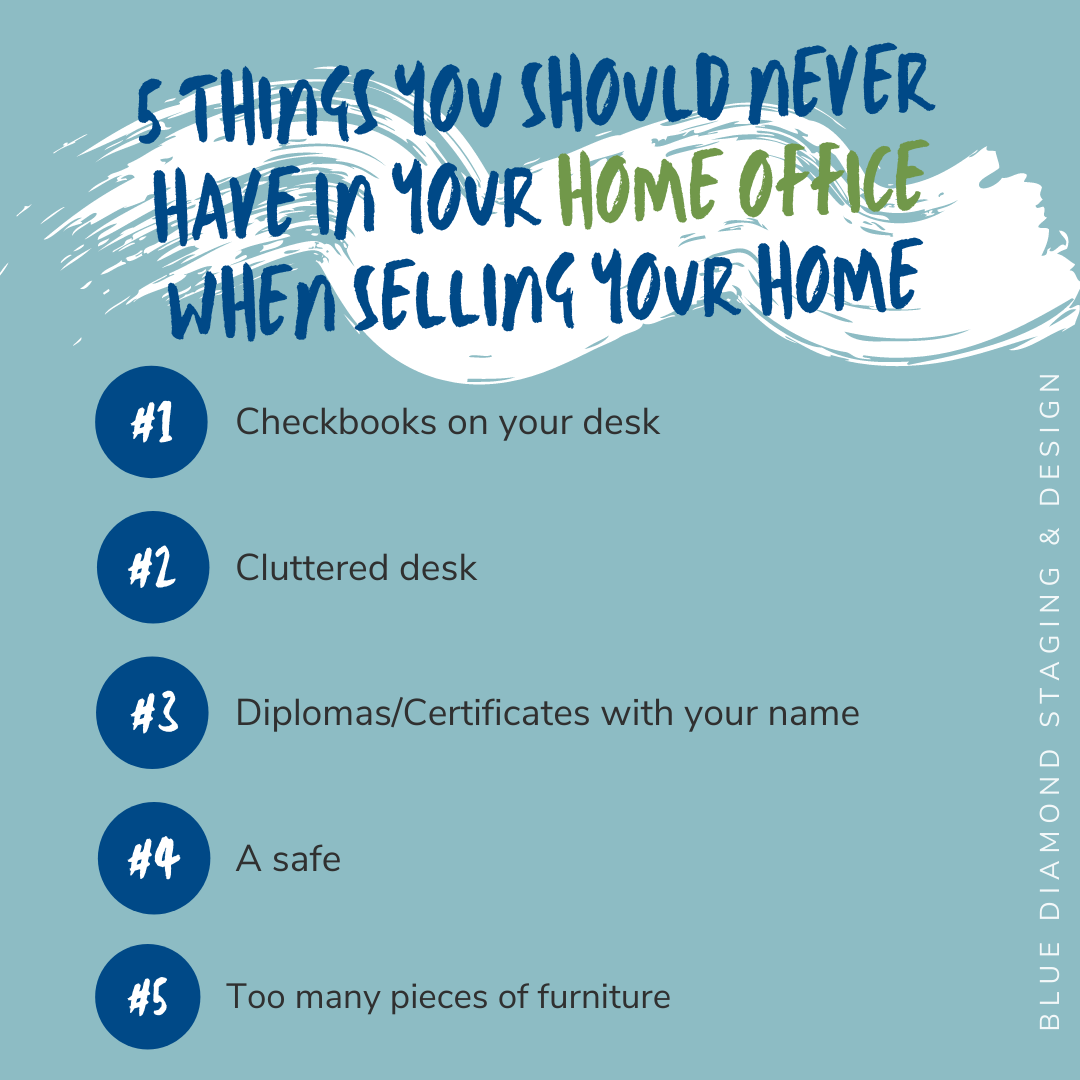 COVID-19 sure has changed a few things in our lives. The way we shop, go out to dinner (or lack thereof), including moving work back into the house. So it's no surprise that the home office is now a necessity. But when it comes time to sell your home, you need to get your home office in top shape. The best way to do this is to remove these 5 things so they don't show up in your MLS pictures online for everyone to see.
Remove checkbooks
For security reasons, you should never leave checkbooks, bank statements or anything with financial information lying around on your desk. This is also true for when you have showings and open houses. 
I walked into an office during an open house while the real estate agent was in another room. I saw a checkbook just lying on the office desk! I would not that kind of information for total strangers to find so lock them away or take it with you.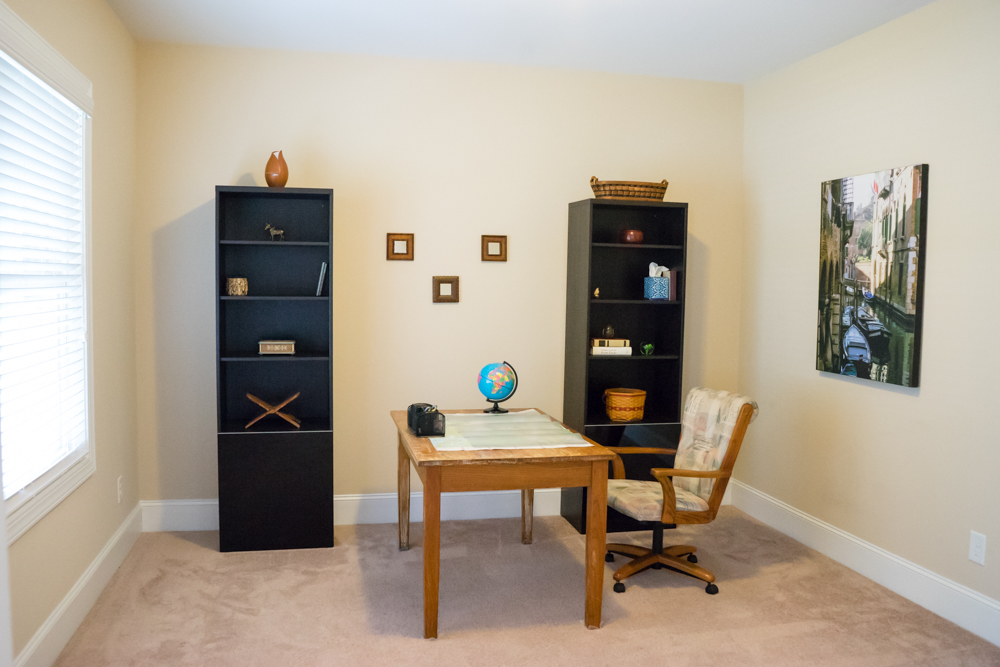 Unclutter your desk
A clean desk is the image you want to portray in your home office. If you have a drawer, hide your laptop in there or other documents. Use boxes or cabinets to store other work documents so it does not sit out on your desk. Again, for security reasons, your desk should be empty of documents.
Leave the computer monitor, a desk calendar and a pencil holder to keep your office tidy.
Remove safes
If you have a safe (and it is small enough) hide it where it cannot be easily found i.e. a closet. If you have a larger safe, try to get the photographer to take pictures of other parts of the room where the safe cannot be seen.
There is no reason to announce to the world that you have a safe in your office. Buyers will notice it when they come in, but that is fine. Try to avoid taking pictures of it in your office.
Diplomas/Certificates with your name
I see this a lot in offices but this is not the time to have these hanging on the wall. There is no reason to announce that "John Smith" graduated from XYZ college for BS in Engineering. While yes you should be proud, remove items that have your name on it. This includes things like military "I Love Me Walls".
No one should know who lives there. It makes it easier for the buyer to feel like this could be THEIR home soon, not your home.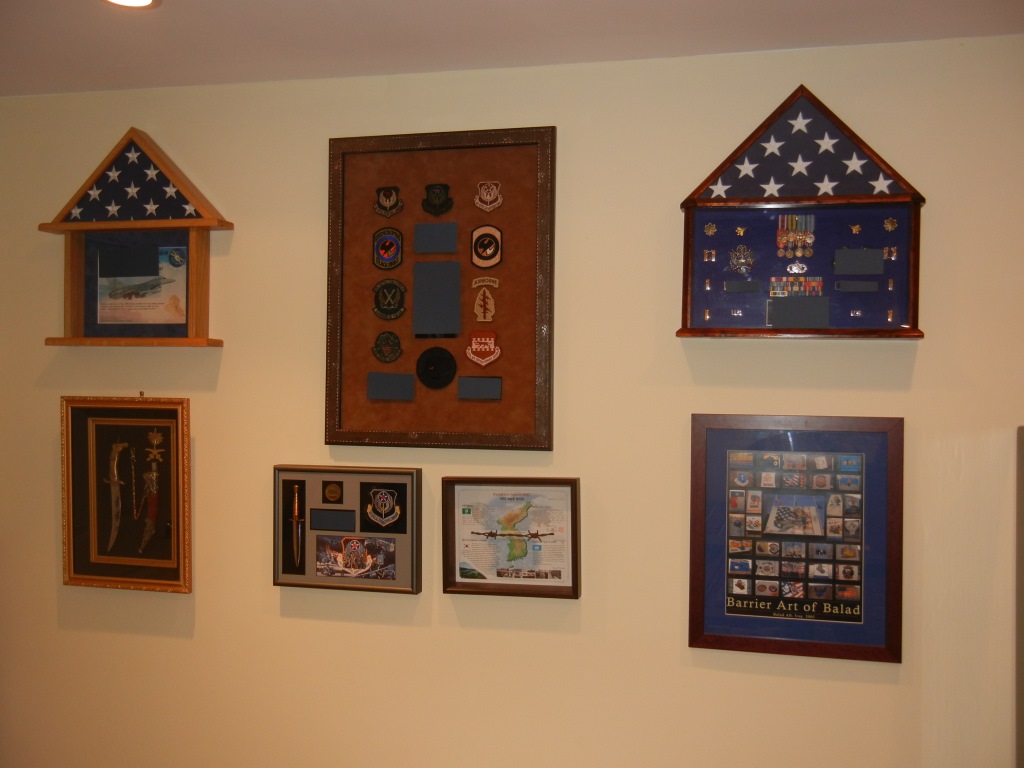 Too many pieces of furniture
You may have to share your office with your spouse, but when it comes time to sell it, decide which ONE desk should stay in there. 
When staging your office, remove excess furniture so it looks bigger. An office should have a desk, chair, a printer stand and a bookcase or two. Anything more than that clutters up the rooms and makes it feel smaller.
These are just a few things I typically see when staging a home office. Removing these items will make your home more inviting and more importantly, help sell your home faster. Buyers won't feel like they are intruding in your life. You want buyers to imagine themselves living in your home and doing these 5 things will get you going in the right direction. 
If you need help staging your office, click here so we can get you started with my Staging Snapshot service.