How can you use gray in your home?
How many pink princess bedrooms have you seen? Probably too many to count but when it comes time to paint over it, what color do you choose? Try a more neutral color such as gray. A gray wall color is the new beige and can be used for both boys' and girls' rooms.
In this room, the walls were repainted in Benjamin Moore's Smo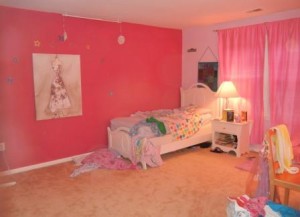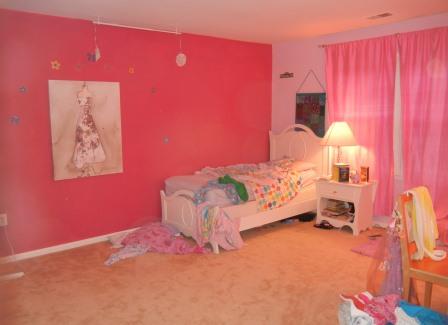 ke Embers to tone down the pink. The inspiration for this wall color came from a painting already hung in the room. Using the 60-30-10 color rule, note that 60% of the painting is gray, 30% is pink and 10% is black. Therefore those colors were chosen in this room to help unify the look. Pink was used in accessories such as curtains, lampshades and in the bed sheets but it didn't scream "Pepto Bismol Pink" anymore. The room became a more sophisticated girls' room for an up and coming teenager. If your little girl is not a fan of pink, the gray wall color can also be paired with purple. A gray wall color is also ideal for a boy's bedroom. It can be paired with navy blue for your little sailor or even orange to help wake up a space.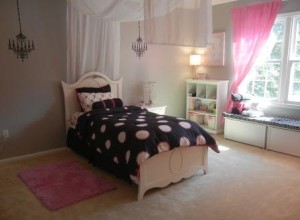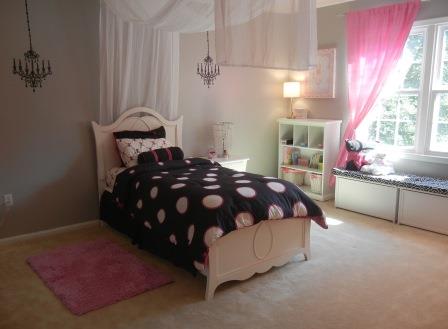 A gray wall color doesn't have to be just in bedrooms. You can use it in a living room as well, however be aware of the sun exposure in the room. If you have north facing windows, use warm colors such as yellows or beige instead because the room gets so little natural light.
One local builder painted the whole interior house in gray and everyone asked for the color name. The house sold quickly because it was different yet warm and inviting. However, you do have to be careful in avoiding the look of "dirty walls" when using gray. Debra Gould, The Staging Diva, talks about one situation here.
So while you contemplate which room you want to paint next yet keep it neutral, try a gray wall color. Use a painting to help inspire your color palette and you can't go wrong.