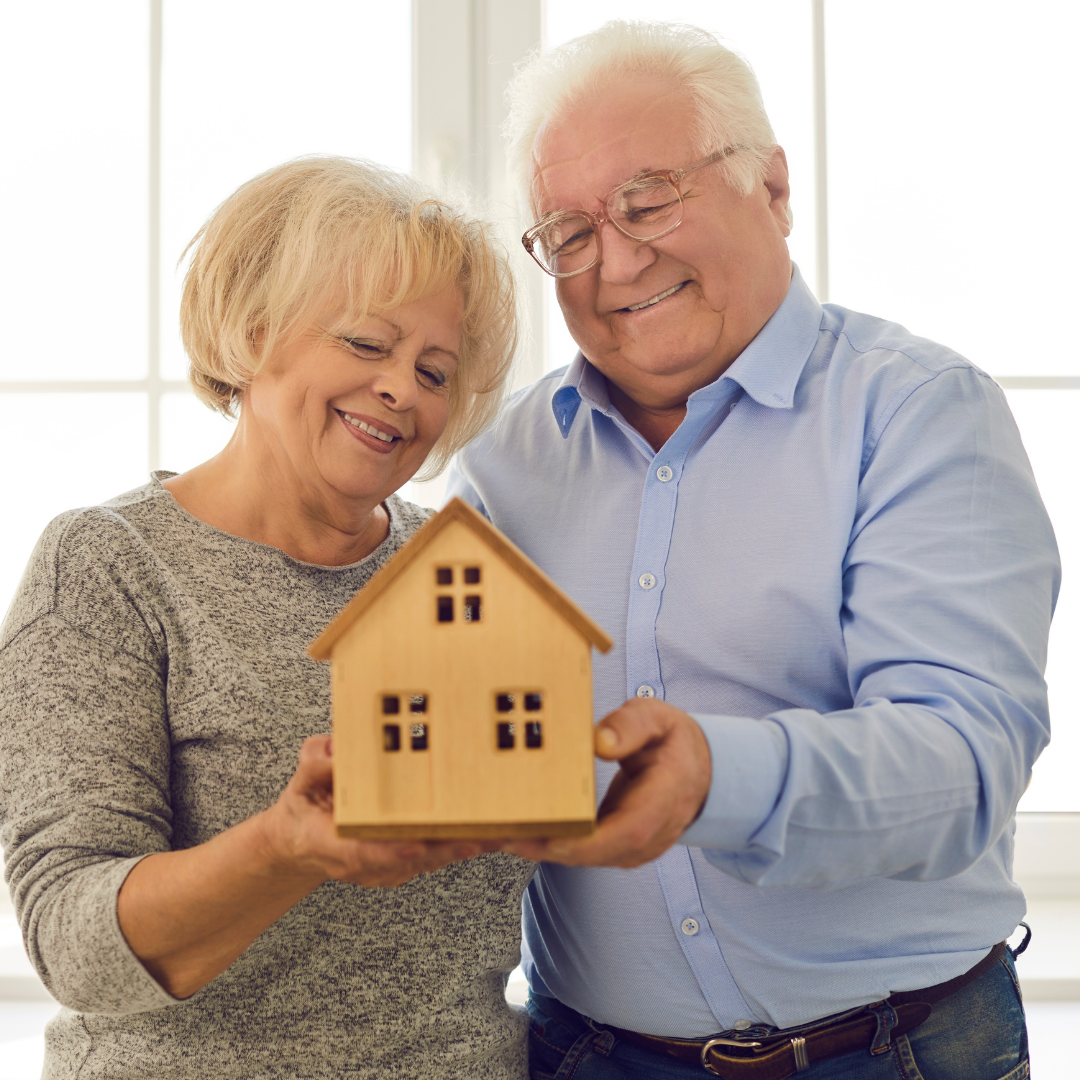 The Creative Home Podcast | Episode #191
This episode is brought to you by The Staging Toolkit. Looking for some easy to follow diagrams on how to set up your home with staging accessories? Download my Staging Toolkit to get started and get your house sold faster.
There are different reasons to move out from your current home: new job or a growing family. But there are those whose family is getting smaller and I'm talking about empty nesters. Some empty nesters have houses that are just too difficult to maintain and they realize they need to downsize. The empty nesters have transformed their kids rooms into offices and other spaces because the adult kids aren't living there anymore. So when it comes time to sell, how should empty nesters stage their home? Let's get into things you can do to help sell your home.
Listen to the episode
How do you stage your home when you're empty nesters?
So empty nesters. My sister who is younger than me by 4 years is an empty nester and she is barely over 40 years old! Some of you may think that empty nesters are in their 50s or 60s but that's not always true. But if you are thinking of downsizing your home then you need to keep the following 6 things in mind to help you sell your home.
1| Moving mindset
You have to get into the moving mindset. This will no longer be your home and you have to remove the emotion from it. Stop thinking of it as your house and think of it through the eyes of the buyer. Are they going to live with the broken step or the garage door that doesn't work right? You have to look at your home with a critical eye and take the emotion out of it. Selling a house is a business transaction and it's hard for older empty nesters to understand that.
2| Understand buyers needs
Is your home a large 3,000 sq ft house with 3-4 bedrooms, bonus room and backyard? Buyers with families will be looking at that home for their growing family. Just because your family grew up and moved out, doesn't mean your home should not reflect that it's for a family and not a house for two. Don't think a family will buy your house because of acreage and grass maintenance? I had this discussion with father-in-law who has 10 acres and cuts his grass twice a week. he didn't think a family would buy his house because of the yard work. but we told him that the family wouldn't be cutting it but will probably hire a lawn service instead. He thought we were nuts to think that way! But it's true. Older generations are used to cutting costs and saving pennies, but not so when it comes to the younger generation. Sure they want to save a buck too but not in the same way.
3| Revert bedrooms back into bedrooms
Buyers will look for bedrooms if you have 3-4 of them but yet you changed them into a gym, office and craft room. Keeping a crib for future grandchildren? Use it and create a nursery! Need help with what to do with a room, I offer 1 room staging consults called the Staging Snapshot. All you do is send me pictures of the room and I will respond with a recommended furniture layout, items to add or remove and wall color options if needed. It's as simple as an email with pictures.
4| Your house is not a museum
No, it's not an art studio or plant haven either. You should not have plastic on couches, doilies on the tables or look like grandma's house. I once saw a house that had wonderful paintings displayed in a Carolina room on easels that could easily be knocked over by kids running through the house. Remove those treasures and start packing them away. The sooner you get into the mindset of moving (see #1) the better off you will be to move out.
5| Probably needs some updates
If you've lived in the home a long time and haven't changed anything in 5-7 years then it's time for a refresh. Is your wall color yellow or red? These are a sign that an older generation lives here and the younger generation won't want that color.
But you say, that's for them to decide and change. Yes you are right, but most don't want to do the job of painting.
They are lazy and will not step foot into the house if it's outdated and has wall colors that don't show the house is ready to move in. The buyers might then offer less for the house because their to-do list is growing and they have to spend money to update it. If you paint it, it will most likely cost less than what they think it will be and will be reflected in their offer.
Does your bathroom need a refresh? Check out my blog of 10 bathroom staging updates under $100 of things you can do to update it without a major renovation. We did some master bath updates for less than $2k to include new countertops, sinks and faucets versus a whole bathroom renovation of $60K. That bathroom reno helped us sell our home in 4 days and above asking price!
6| Remove family photos
If you have a wall of family photos in your dining room, hallway or living room, now is the time to remove them. Buyers need to envision themselves living in the home and they can't do that when another family's photos are hanging up on the wall. Plus, for security reasons, why show family photos when complete strangers are walking through your house?
Do you have marks on the wall with your kids annual height? This is the time to paint over those marks. While it is endering to you, it's not for home buyers. Take a picture of it before you paint over it so that you can keep the memory alive.
I held live staging seminars before COVID, and had one participant ask me about removing her family tree painted on the dining room wall. Yes I recommended taking that down in order to help sell her house faster. Again not sure if you've done enough? Send me some pictures and I will give you staging advice for that one room using my Staging Snapshot service.
Overall, there are some minor changes you can do as an empty nester to stage your home so that you can appeal to buyers and get the best and highest offer on your home. it starts with getting in the moving mindset, understanding buyers needs, reverting bedrooms back into bedrooms, making sure your treasures are put away, removing family photos and making a few updates around the home.
Rate, Review and Follow on Apple Podcasts
"I used Kasia's Creative Home Podcast as my main guide for how to stage our home" If that sounds like you, please consider rating and reviewing my podcast. This helps me support more people to help them sell their home or decorate their new one. Click here, scroll to the bottom, tap to rate with five stars and select "write a review".
Also, if you haven't done so already, follow the podcast. That way you don't miss a single episode. Follow now!