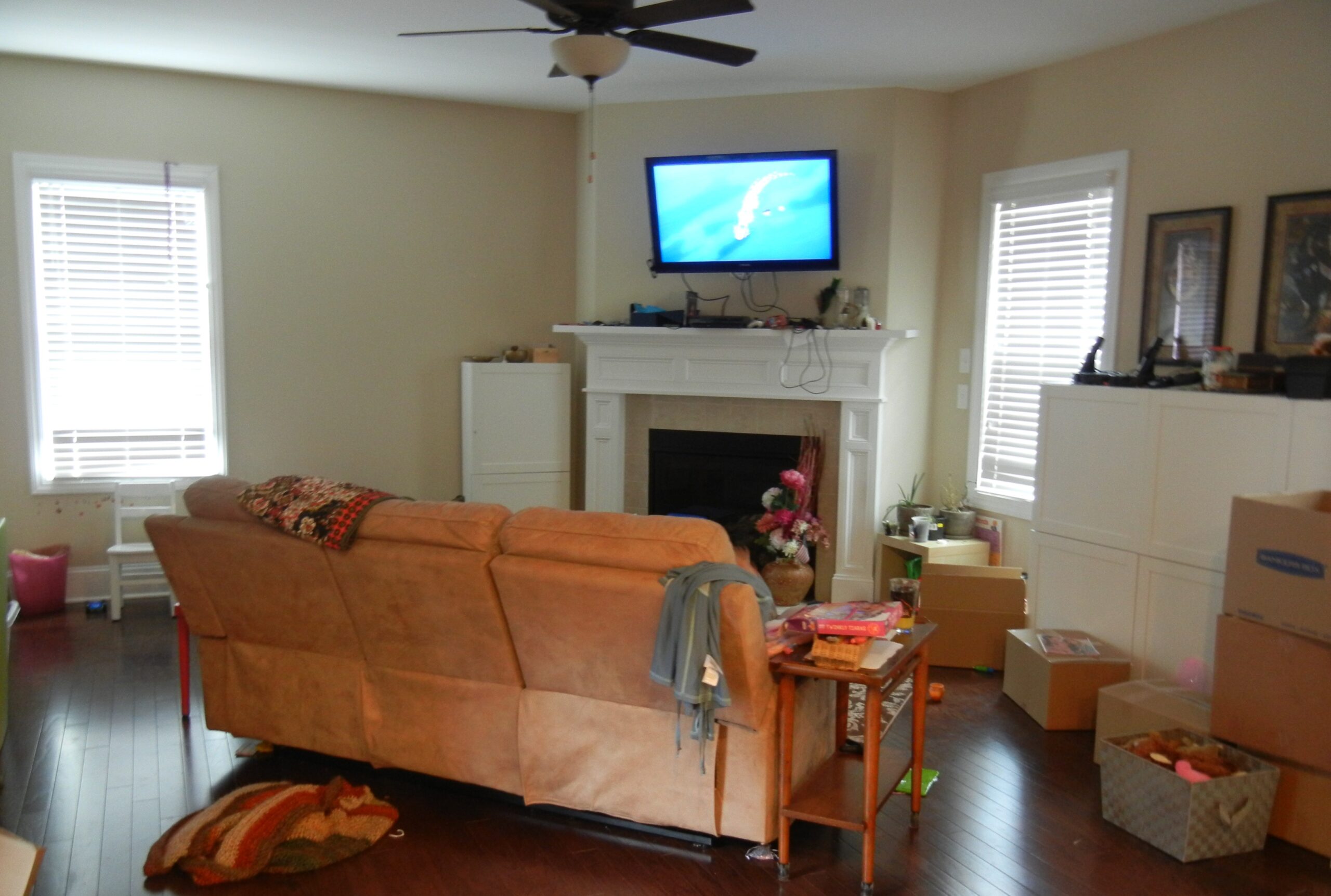 When it comes to selling houses, real estate agents may refer to a hot or cold market. If it's a hot market, then houses are sold quickly, sometimes within hours or days. This is because there are less houses for sale but a high demand for houses and is a win for home sellers! If it's cold, then that means there are more houses for sale than buyers. However, this doesn't mean that you shouldn't do something to get your house ready to sell (aka home staging). You still have to do something to make your house presentable for pictures and showings. So why should you stage your home if the real estate market is hot? Let me give you 3 reasons why you should STILL stage your home in a hot market.
#1 – Staged homes sell faster
Homeowners are ready to throw the "For Sale" sign up before the house is ready for a showing. But you need to get the house ready first and that begins with staging.
You wouldn't want pictures taken of your home to look like the one above, do you? (Hint: The answer is no). This picture will live on the Internet forever and you need to make sure your home looks its best. I'm not saying to get all new furniture, but take the time to clean up, declutter, rearrange some things and make it look GOOD for those online photos.
Statistics have shown that staged homes sell faster than non-staged homes. A whopping 83% of buyer's agents said "staging a home made it easier for a buyer to visualize the property as a future home".
All the clutter is a turn off to buyers and they can't see beyond it. Only 10% of people can actually see beyond the clutter, so you have to make it look good. According to a study, "more than half of the seller's agents said staging a home decreases the amount of time a home spends on the market."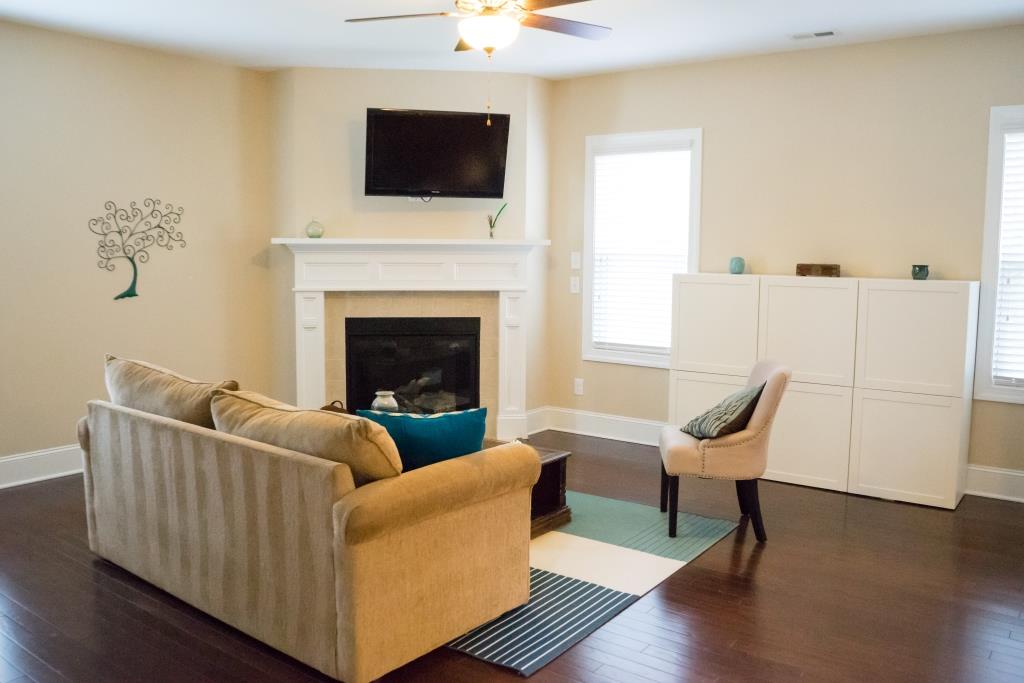 #2 – Move-in ready homes get more offers
When  say "move-in ready" that doesn't mean that the house is empty. In fact, it's the opposite. It should be furnished because buyers can't tell where to optimally place couches and beds without seeing it in person or pictures. You also don't have a good sense of scale with a picture of an empty room. Take for example the room pictures below.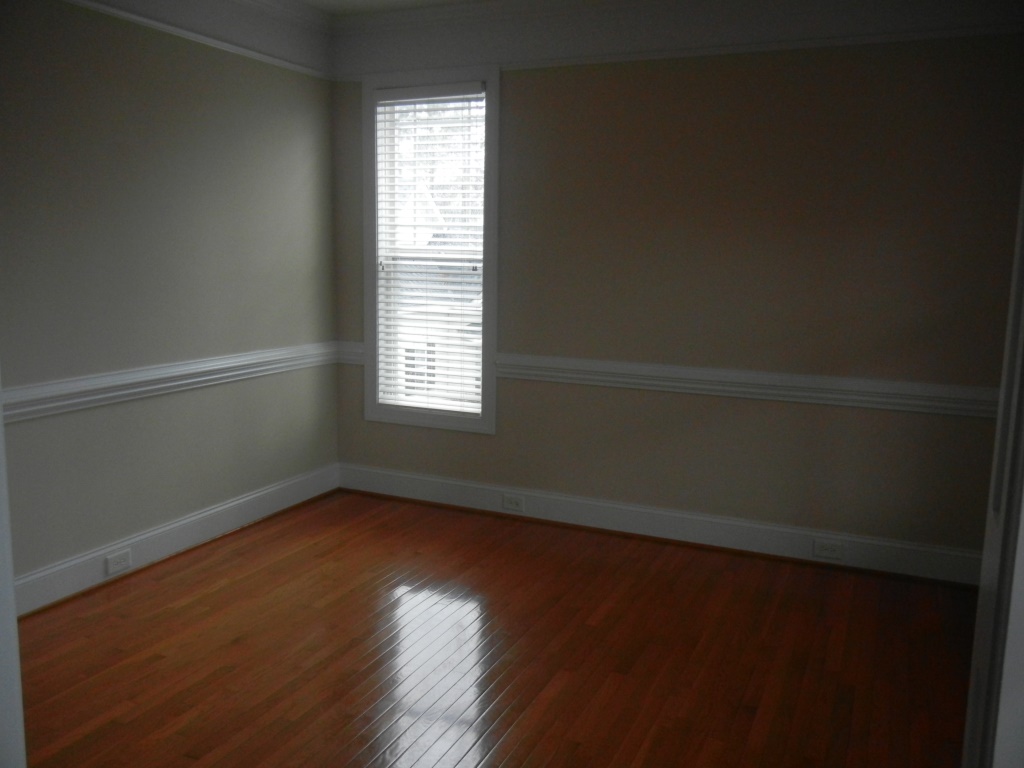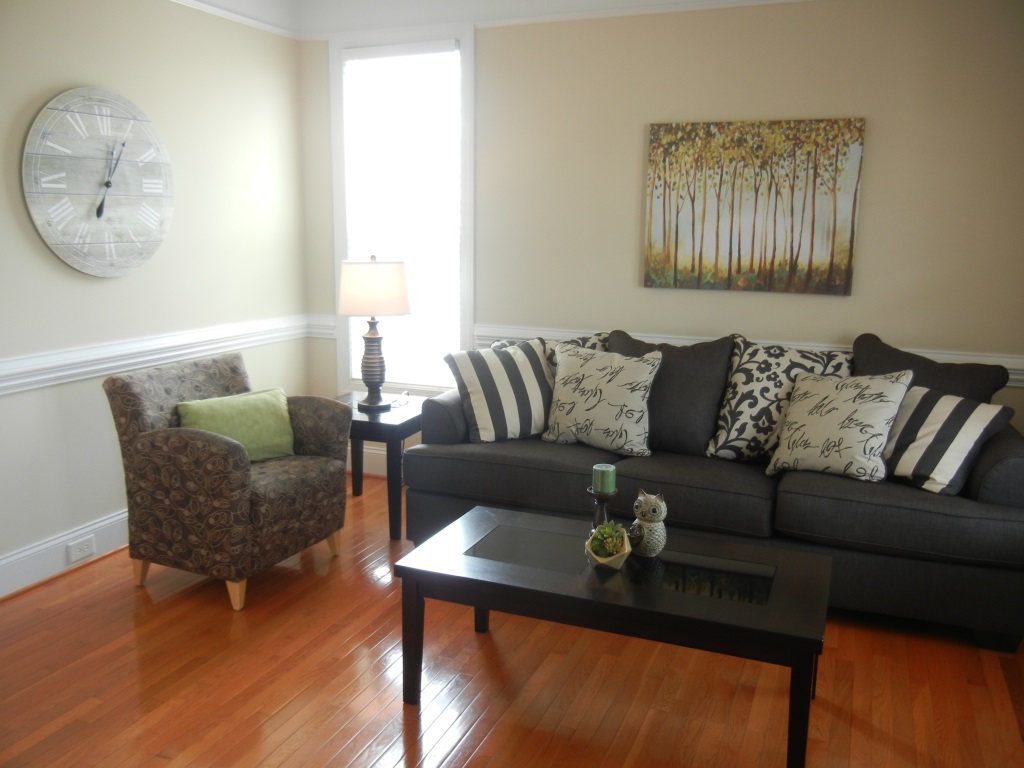 In the first picture, the empty room could be a dining room, an office or a bedroom. But when you put furniture in it, you can easily see that a couch and a chair fits in there nicely.
By showing buyers how to use the space and that it is ready for new owners with decluttering, cleaning and staging, you get more offers on your home. Why? Because buyers will see that this is a very desirable home and will want to put in an offer. Your house is in competition with other houses and you want it to stand out more. Staging will help it stand out and in turn, you get more offers.
#3 – Get the highest price for your home
 The last reason you should still stage your home in a hot market is because you will get more money for your home. Just the perception that the house looks nice, is well kept and maintained is enough to get buyers to come in. 
If you had to choose between these 2 photos to look at a house, which one would you visit and put an offer on it?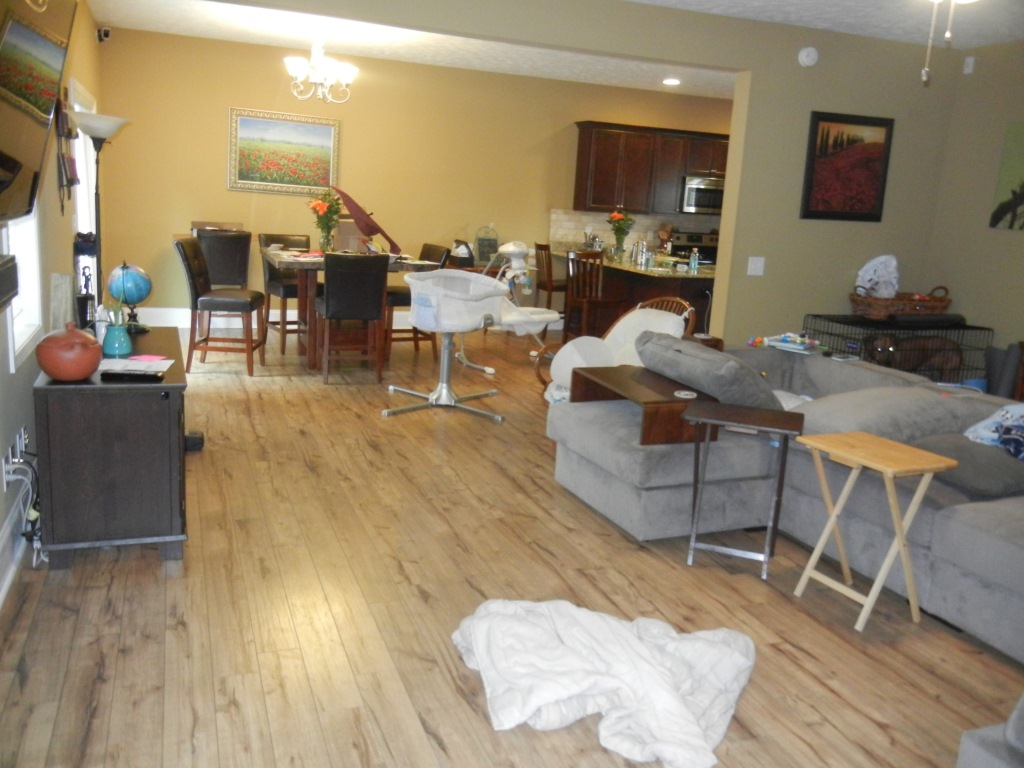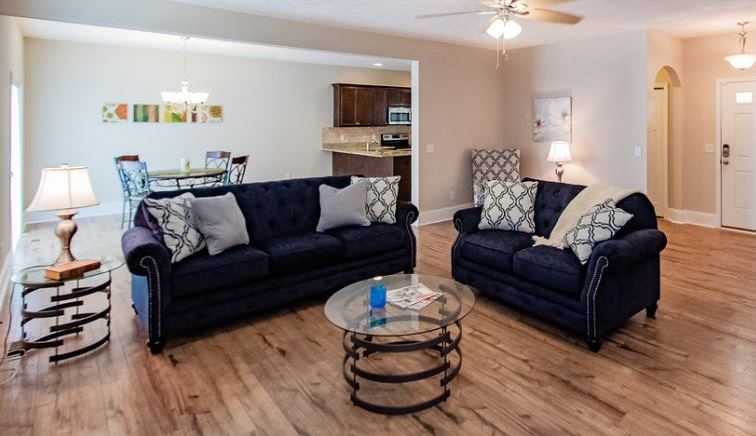 In this after photo (provided by RoxieB Photography), we cleaned up the space, picked a new paint color and brought in rental furniture because the owners had to move quickly due to military orders. But if you didn't do anything to the home, you would not have gotten the highest price.  Don't expect buyers to come with lots of $$$ over your asking price if your home doesn't look the part. It needs to look move-in ready and staging helps you get there.
In the same study, staged homes will get more money for their home over asking price. Almost a quarter of the buyers will offer 1-5% over asking price for a staged home. Another 17% will offer 6-10% over asking price. So it pays to get your home staged so you don't leave money on the table.
In the end, staging still helps you get your home sold faster, gets you more offers and sometimes for even more money. 
Want to sell your house quickly?
It's so much easier when you have a professional tell you where to focus your efforts for the maximum impact. Book your home staging consultation so we can get your house sold!