The Creative Home Podcast | Episode #264
This episode is brought to you by my Etsy shop, WillowBrookPrintable. Looking for some artwork for your rental property or to stage your home? Check out my instant downloads of artwork you can print and hang in your home at WillowBrookPrintable, and get your house ready to rent or sell!
Homeowners are skeptical when it comes to new things. If you've lived in your home for over 10 years, then you may not be aware of home staging as a "thing". Sure you may have seen it on TV or you may have heard others talk about it. But when it comes time to sell your own house, you may wonder, does home staging really work to sell your home faster?
In the end, we want to sell our home quickly and for top dollar. You want to get all the money you put into it when you sell the home. You obviously don't want to have to take a loss especially when you bought high and now the market may not even be enough to break even. But before we can answer the question of, does home staging work, you have to ask these first:
1 | What is home staging?
Home staging is the art of decorating a home to sell and not decorate to live in it. It will feel different to the homeowner and may not look like their home any more. In fact, I kind of play the home staging therapist when staging a clients' home.
Per the National Association of Realtors
31% say home staging has an effect on some buyers but not always
58% say home staging has an effect on most buyers
9% say home staging has no impact on buyers
The last statistic is right on the money because I've always been told that only 10% of people can envision the home themselves without the aid of furniture. The rest (90%) have to be shown the possibilities. So why wouldn't you stage your home and put your best foot forward to get the highest offer and sold faster?
2| What do home stagers do?
Home stagers have that 10% vision that others lack. They can see beyond the clutter, the color and the furniture and envision the best way the home should be shown. Home stagers take in each room and determine what must be changed to make it stand out. They will move around furniture or remove it entirely from the space. Home stagers will make recommendations of things they believe would get the homeowner the highest offer. They will request you change wall colors to better show off the space to help brighten it or update it. They will declutter your space and make the rooms flow better from one space to the next.
They will do all this to make it feel like a buyer's dream home.
Because home stagers know that once you get a home buyer in and make it feel like THEY can live in there, 
3| Does home staging work?
Home staging works in both a hot market and a cold market. When it comes to selling houses, real estate agents may refer to a hot or cold market. If it's a hot market, then houses are sold quickly, sometimes within hours or days. This is because there are less houses for sale but a high demand for houses and is a win for home sellers!
If it's a cold market, that means there are more houses for sale than buyers. However, this doesn't mean that you shouldn't do something to get your house ready to sell (aka home staging). In fact, you need to entice those buyers to pick your home over others, which is where home staging comes in.
Realtors who work with buyers say they are willing to offer MORE for a staged home compared to a similar non-staged home. It's amazing to see the same 4 bedroom, 2 story home where one home isn't staged and the other home is staged. It's the perceived VALUE of the staged home because it looks nicer.
But don't believe just those statistics.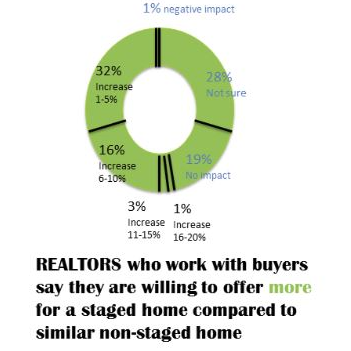 I've worked with many homeowners who believe home staging works and others who do not.
The first non-believer was my husband. GASP!
He wasn't so sure about all the mumbo-jumbo and how I helped other homeowners until I staged our own home in Virginia. It took me 3 weeks to get the house decluttered, updated, cleaned, staged and ready for pictures. Once my husband saw what I did, he became a believer…ESPECIALLY after we got an offer OVER our asking price 4 days after listing it. And this was in October! Not even the heat of the spring market.
As you can see from the living room pictures below, there wasn't too much to do but the small pictures on the wall cluttered up the space, so I replaced it with a large canvas piece. We took down the tapestry because that was a bit dated and added floating shelves with some nice pieces.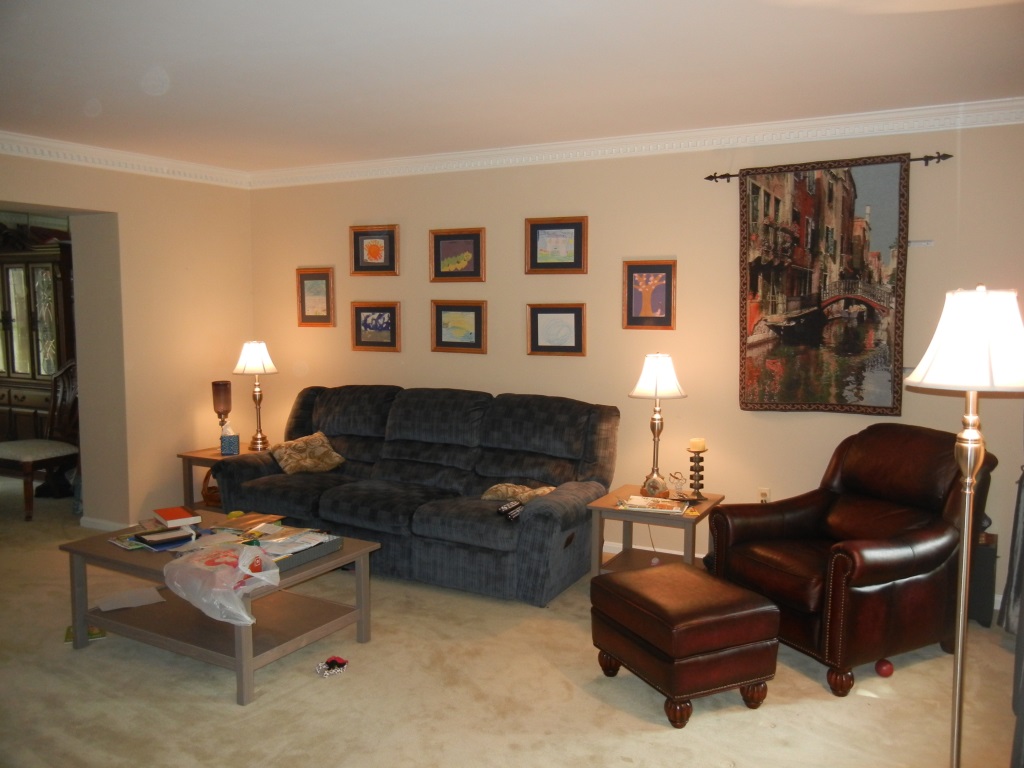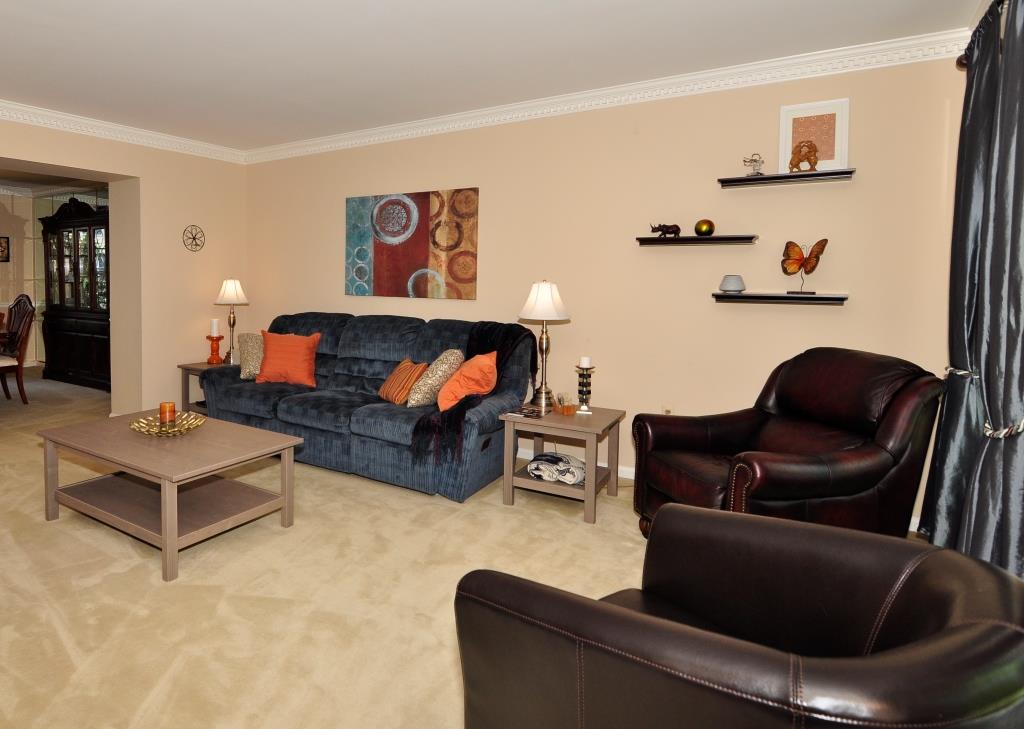 The kid's bedrooms needed some work because kids will be kids. They were younger at the time so they didn't care too much other than "Mommy made my room look prettier." I centered the bed in-between the windows and moved the dresser to the foot of the bed. This avoids having furniture up against the walls and makes the bed more accessible.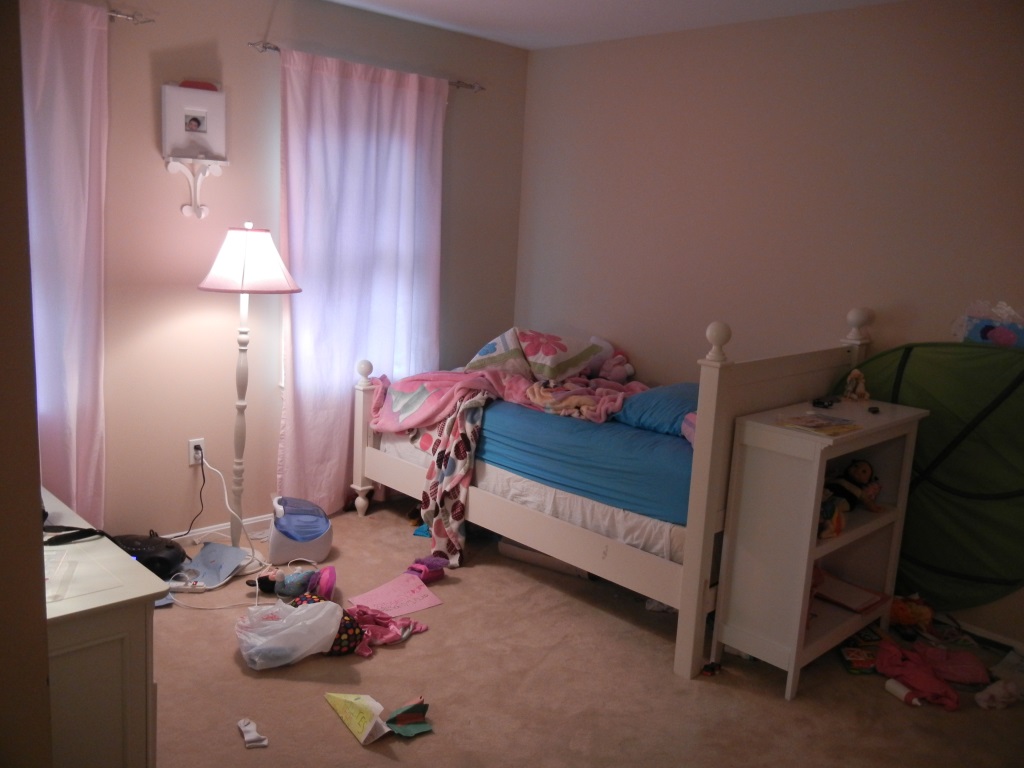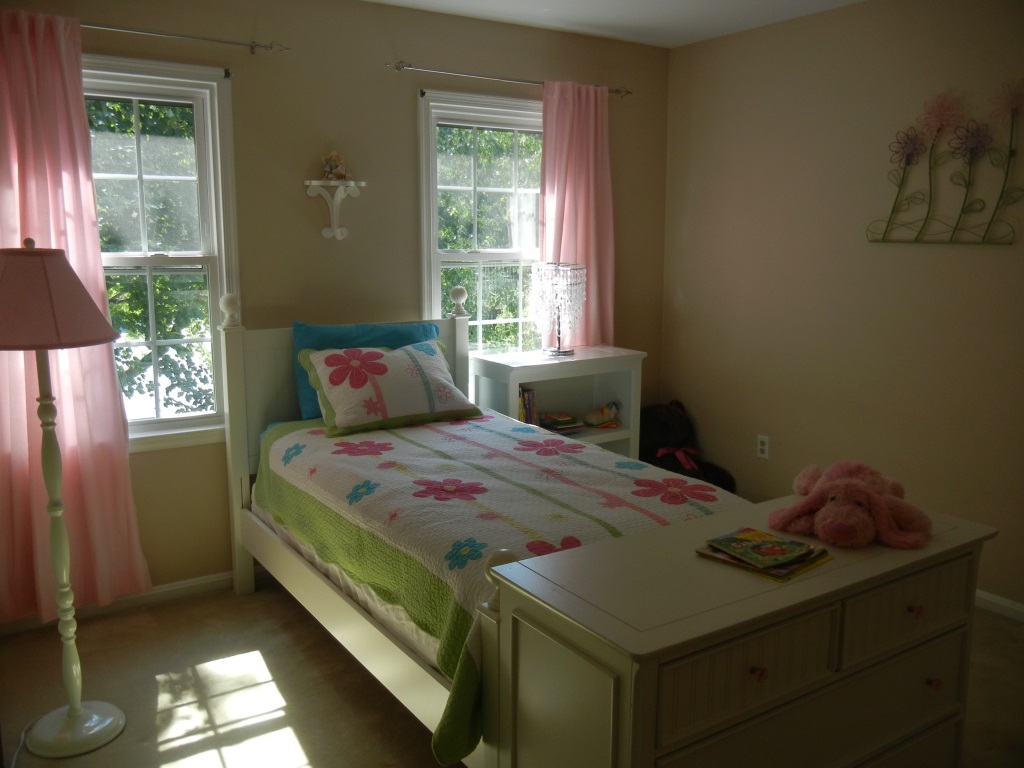 I have other stories where other houses sold within hours of pictures being listed and others that sold within 2 weeks to a month. All of them had some staging done to make it feel like a buyer's dream home.
In the end, yes home staging works. If you do it correctly, take the advice of professionals who know what buyers are looking for and let them do their job, home staging does work to get your house sold faster and for top dollar. So which rooms do you need help with to get your home staged? I can help with one room, three rooms or the whole house. Let me know how I can help by signing up for a consultation.