Did you know that empty homes actually take longer to sell than staged homes?  It's so much easier to keep it clean when it's empty, right? There is nothing to put away, clean up or even hide. But I found through personal experience that empty homes, while they may be easier, really don't help sell your home faster. Let me share 10 reasons why empty homes take longer to sell.
Empty homes have no sense of scale
There is nothing in the room to show how BIG of a couch you can fit in the room whether you are looking at the online pictures or while physically in the room. You would have to pull out a tape measure to figure it out! Just like in those big furniture stores where the ceilings are so high up, the show room floor is soooo huge, you can't get a good sense of scale. It looks like it should fit, but does it really?
Can't tell what the empty room is supposed to be
Empty rooms don't show the space as a bedroom, office or living room. If you look at the left picture below, it could have been any one of those three rooms! Once it was staged, it was actually the master bedroom but buyers had no idea when looking at pictures online. In fact, 90% of buyers look at the online pictures first before visiting a home. They won't know what they are looking at when it comes time to show off your house. You have 5-7 seconds to make a great first impression and if you show empty rooms, those rooms are not very memorable to those buyers.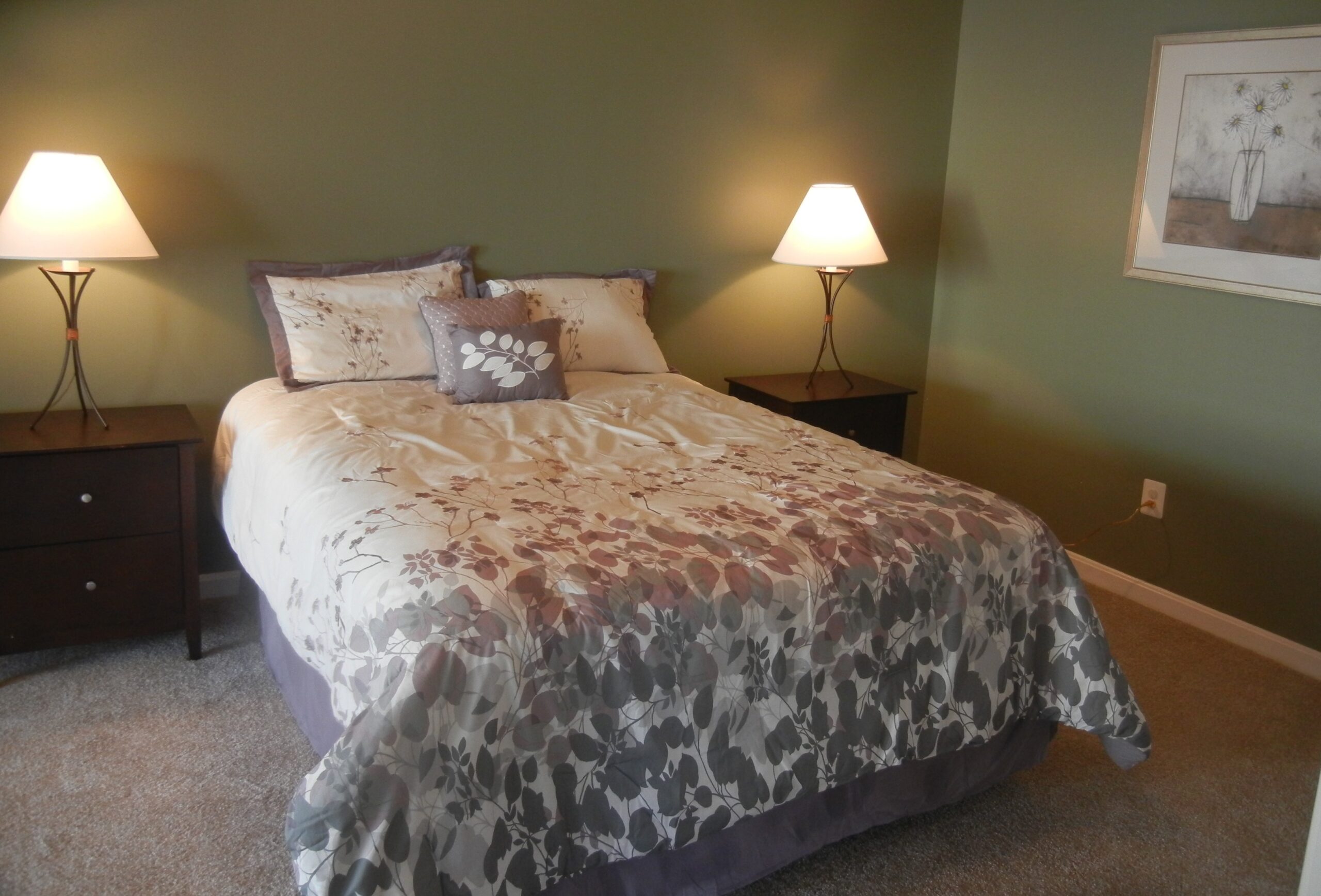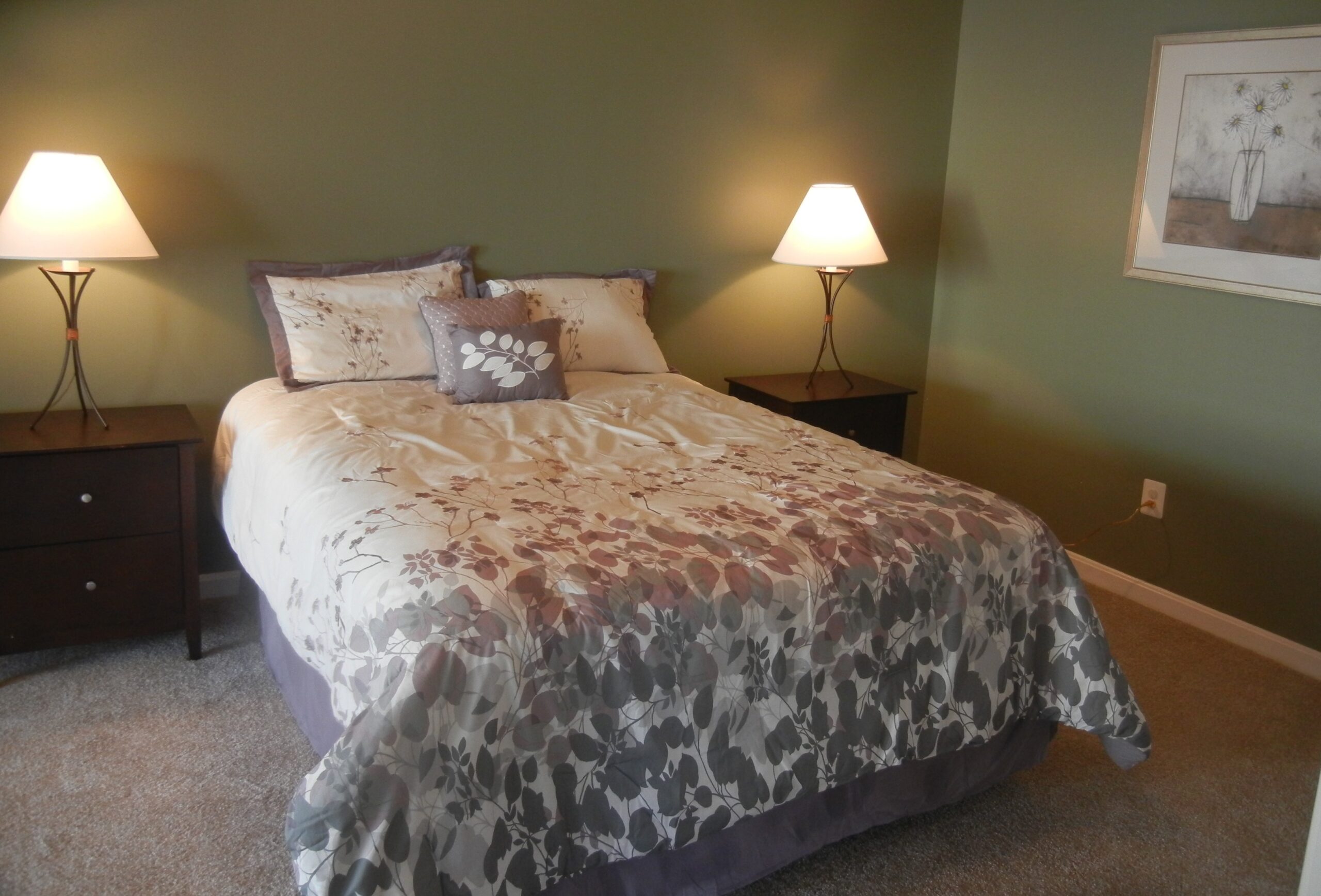 Nothing to look at in an empty home
According to internationally recognized home staging expert Debra Gould, The Staging Diva®, empty rooms also let buyers focus on things they would normally not pay attention to such as the little holes in the walls from previous wall art or the wall of mirrors in the dining room. If you set up furniture to let the eyes focus on the layout rather than the wall of mirrors, the buyer will think, "Wow we can fit a dining set in here and we can live with the wall of mirrors for now" and move on to see the rest of the house. So you haven't hidden the mirrors, rather you highlighted another area to focus on and detracted from a potential turn-off.
Buyers walk through an empty home faster than a staged home
In fact, buyers will spend 5-7 mins in an empty home while they stay up to 30-40 mins on average in a staged home! During an open house, a couple walked through it in less than 2 mins because there was nothing for them to linger on. The house had 1000+ square feet with 3 bedrooms. They said it was small even though they only had 1 child with them and it could have fit them nicely. The backyard was a jungle mess but could be a large play area if it was cleaned up. They could not see the potential of the home even though it was in a nice neighborhood with a wonderful school system under their noses! If there was a bedroom set up with furniture or a play area in the basement they would have lingered longer than 2 minutes because it captured their attention.
Rooms look actually smaller not bigger in empty homes
This is not something people expect to think when they removed all the furniture. Why would a room look SMALLER when all the furniture is gone? But it does. When staging an empty model home for a home builder, the master bedroom didn't look that big. However, after taking measurements, I knew I could fit a king sized bed in there and I did! If you take a look at the before and after staging pictures, you will see that the room actually looks bigger with furniture.
Empty rooms actually look smaller than rooms with furniture because "there is nothing in it to use as a reference point", says internationally recognized home staging expert Debra Gould, The Staging Diva®. As long as you don't overfill the room and clutter it up with things that don't belong, you can make the room look bigger with furniture in it. The home builder couldn't believe that I fit the items in the room AND made it look bigger!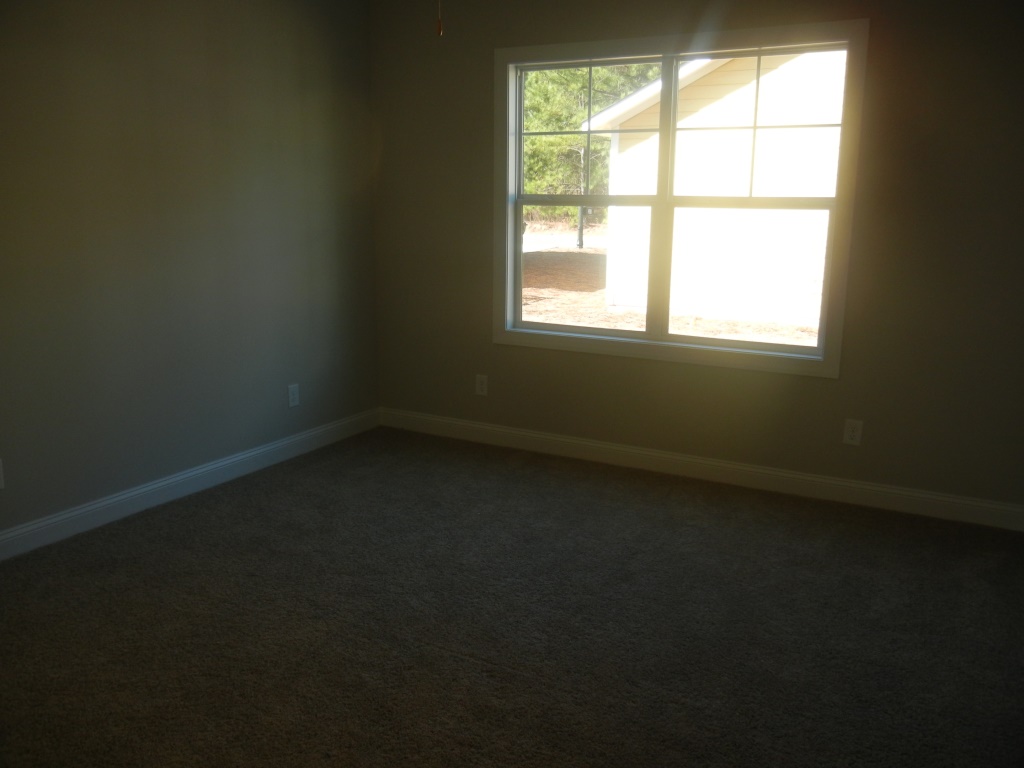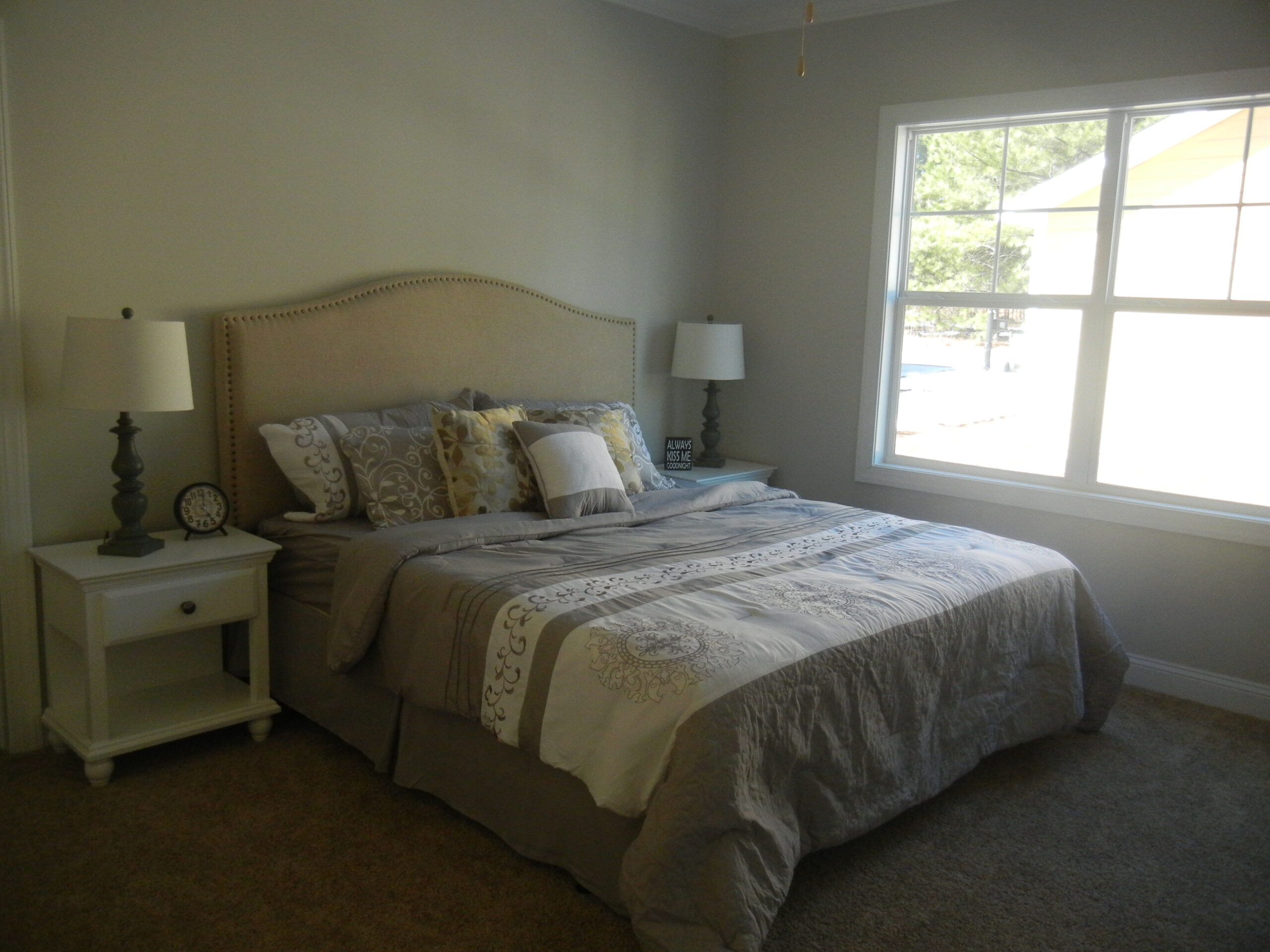 Perception of desperation
Buyers will think an empty home means that you, as the seller, are in a hurry to sell and buyer could think there is wiggle room in the negotiation price. Why else would the seller leave it empty? Buyers will think "they had to move out". They will think you are in a rush to sell which may or may not be true. Don't make buyers think that way. Stage the home so that they can see how the room is set up and make buyers fall in love with the place.
How much longer does it take to sell an empty home?
It really depends on the home. Let me share two examples. Before I became a home stager, we had a beautiful ranch style home in New Mexico. There was ceramic tile everywhere and carpet in the bedrooms. We thought that the empty rooms will make the home feel bigger and help sell it faster. We used the photos that the builder used to initially sell the house to us. After 2 months of very little foot traffic and no offers, we had to move to our next location for a job. Finally 2 months later, we got our first offer (after a price reduction). Our house sat on the market for 4 months in 2007! We were relieved that we finally got an offer because then we could finally buy our house in our new town.
When I did start staging houses, I knew to never try to sell an empty home again. When a home flipper contacted me to stage a $100K house, he had it on the market for 70+ days without any offers. I staged the home, had the online pictures redone to show the furniture and the house was sold a week later at full asking price! So an empty home will sell, but it takes longer to sell than a staged home.
Empty homes don't look "homey"
If you have stuff in the home, it makes it look homey and lived in. Items such as a floormat at the front door, a nice bouquet of flowers on the dining table, the made up bed etc. Empty homes gives less emotional appeal. Nothing to make the buyers imagine themselves living in there.
Empty homes sell for less
Did you know empty houses sell for 6% less on average. Would you want to expect 6% LESS on your home? I wouldn't want that to be starting point. I was shocked to hear that statistic so that may be a shock to you too. Again we go back to the idea that buyers think you are desperate to sell your home because you've moved out. That is part of their negotiation tactic and you don't have much leg to stand on because that is the perception. If they start negotiations lower, it is hard to get a full offer price.
An empty home is more likely to be vandalized
An empty house can also be vandalized. Not only buyers will be cruising by your house but others will too. They will look to see if anyone is home and can break in to steal appliances because it looks empty. Who would catch them? A staged home looks like someone is living there (even if they aren't) and burglars are more likely to stay away because they think that someone is there and could catch them.
I hope these 10 reasons gives you a better perspective on how to best sell your home. Empty homes can and will sell but they will take longer.
My main mission as a home stager is to help you sell your home quickly and at top dollar. Don't leave empty rooms when selling your home. You want to appeal to their emotions when buying a home. Placing furniture in what could be potentially a nursery or a hobby room appeals to people's emotions. Empty rooms do not. Make it a place people can call home.