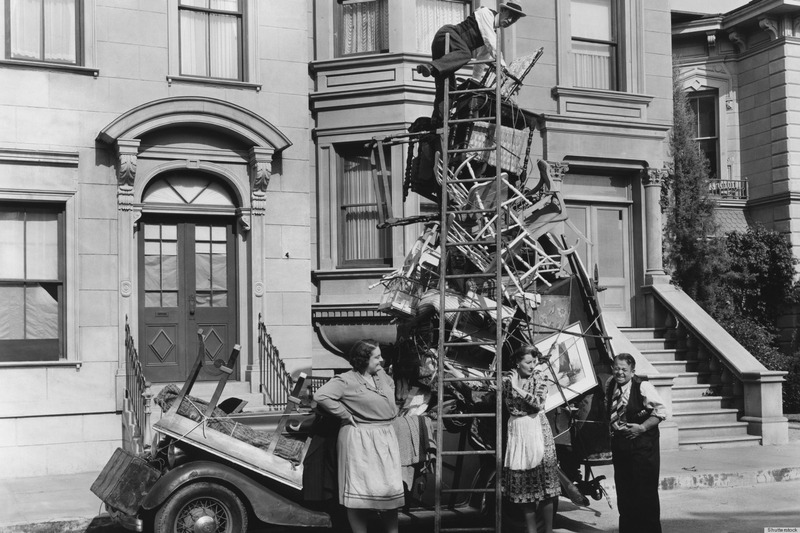 Have you just received your military orders or you got a new job in a different city? You now have to start thinking about who to hire and what you need to do to get your home sold quickly. What do you do? The list can get very long quickly but you need to be aware of some pitfalls to avoid in the home selling process. Here are 4 common mistakes that homeowners make when selling their home.
1. Not staging their home
– Start with a
home stager
who can recommend the changes you need to make your home more appealing. I always recommend starting here first because some of the work may take some time. They know what works best in a home, what buyers are looking for and don't have an emotional attachment to the home like you do. If you don't have the budget to have a stager do everything, ask for a
consultation
so you can do all the work based on the plan outlined by the home stager. Once a real estate agent comes in, they will provide an asking price of your home based on what they see. If everything is ready to go, you will have a stronger case for the asking price you want.
2. Not using the right real estate agent
– A lot of times we may know friends who are real estate agents but they may not be the best one to sell your home. Pick a good agent who knows your neighborhood, works in your area, works full-time as an agent and sells houses in your price range. You want the right person who has connections and is familiar with your type of property. Feel free to
interview
3-4 agents and see how they differ. Ask how they will communicate with you so you know the latest and greatest on the status of your home. Remember, this is a business transaction and you have to feel comfortable with your agent. If you get frustrated with an agent who is also a friend, how do you tell them you are not happy with their service? You may lose a friendship this way and that may not work in either party's favor. An agent will also take care of scheduling the home inspection, appraiser, paperwork, showings and more. I don't recommend doing this all on your own either. Use an agent who is experienced in this area and creates less stress on you.
3. Not setting a fair asking price
– You know how much you spent on the house and all the
upgrades
but that doesn't equate to a fair asking price. A home is a very personal attachment in your life but now is not the time get emotional. When you talk to different agents, you will learn how they base the price of your home based on other homes sold in your area. Note if they are very far apart in price, ask why. The asking price may be a hard pill to swallow but if you set the price too high, then buyers won't be interested and it will languish on the market. Set the price right and you will get an offer faster.
4. Not using professional photos for your MLS listing
– Always hire a
photographer
to take your home photos. They have the necessary lighting to make your home look great. Make sure your agent doesn't try and use a cell phone to take pictures. This does you no good as the seller. A buyer will look at the photos online first before they come into the home. Find a reputable photographer who specializes in real estate photography so your photos look fantastic. If you need a photographer, you can always ask me for references of ones I have worked with.
There may be other professionals you need afterwards but you can ask your home stager, real estate agent or even photographer for referrals. They will know dependable cleaning crews, great painters, fantastic handymen and more to get the work done. Don't fall into the trap of making the mistakes I just mentioned. Your home is an investment and as the saying goes, "You have to spend some money to make money". Talk to a home stager, photographer and real estate agent to get a fair asking price and get your home sold faster.
Want my latest home staging tips? Sign up for my monthly newsletter