Has your home listed for 30 or 60 days and you haven't received a single offer?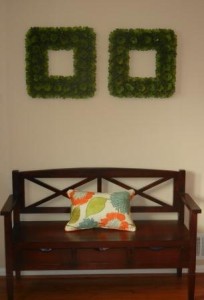 You know you need to spruce up your home to sell but have no idea where to begin?
Blue Diamond Staging starts with a consultation in your home. A consultation includes:
A walk around inside and outside your home
Establishing a timeline to prepare your home
A prioritized list of room by room recommended changes
Tips on decluttering and depersonalizing the space
Discussion of repairs if needed
Color consultation if needed
Tips on how to keep your property show ready after it is staged
At the end of the consultation, you will know what needs to be done in each room.
If you are a DIYer, Kasia will give you her staging checklist with all the recommended changes so you can do it yourself. However, if after the consultation you would rather play a few rounds of golf than do any home staging, then the "Make it Happen" Service is for you.
"Kasia was great! She provided great input on how to stage our home and we are in the process of implementing her suggestions. She has wonderful design sense and gave us great ideas for each room of our home.  I know with her input and suggested improvements, our home will show itself in the best way possible." – Donna T., Oakton, VA
When you need help to sell your home, Kasia can help take care of the details. Call Blue Diamond Staging at 910-745-0608.