Tips on how to make a small room seem bigger
Some homes will have small rooms and when you are trying to stage it to sell you don't want to make the room seem even smaller. You want to open up the space in a small room and make it look bigger than it is. In addition to decluttering, here are some ways to help brighten up a small room.
Light wall colors
Use light colors on the wall to help brighten the room. If it is adjacent to another lighter colored room, continue the same color into the small space to unify the look. Light wall colors reflect the light in the room and darker wall colors absorb the light, makin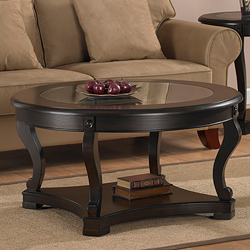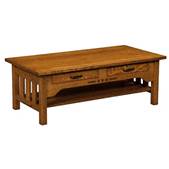 g the room look darker.
Light colored furniture
Use light colored furniture where possible. Obviously if you have children, this may not be possible or practical. However, more and more fabrics are stain resistant and child friendly so always ask around for options. Glass tables also help open up the room because you don't see the heaviness of the wood if you have a wooden coffee table. See the difference? It visually takes up more space. That perception makes the room feel smaller.
Contrasting colors
Lighter colored wall with dark bookcases makes the dark items stand out and therefore makes the room seem small. Minimize the contrasting color by painting the bookcases the same color as the walls to blend in with the surroundings. You can still add visual interest by selecting a few items with color in the bookshelves such as a bowl or statue.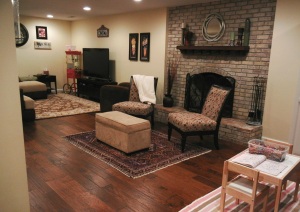 Light versus heavy looking furniture – When we talk about furniture there are some that look more delicate versus the ones that are dark and heavy. Take for instance this chair. It is considered light furniture because you can see underneath the seat, the legs are exposed and it is covered in lighter colored fabric. A heavy piece of furniture is something like an overstuffed chair where you cannot see underneath it, you can barely see the feet and the seat is covered in dark textured fabric. The lighter and delicate the furniture, the more likely it will open up space in a small room.
Mirrors
These are one of my favorite accessories to use in a house. Mirrors can help reflect the light coming in from the windows or other light fixtures especially in a small room. In a windowless bathroom, place a large mirror behind a light fixture to open up the space and make the room feel bigger.
Light fixtures
If you can add recessed lights, pendants, table lamps or floor lamps, this will help warm up the room. Warmth doesn't mean cozy which makes some people think small. Done correctly this will invite people into the space. Maximize the wattage allowed in each fixture and make sure all light bulbs are in working order.