Do you want to update your guest room but don't know where to get started? My client had the same issue, but since we worked together on previous projects, she knew I could help her as a Certified Interior Decorator. Guest rooms can be tricky on how much you really want to have in there. But if you stick with a few basic pieces, consider color and layout, you can update your guest room easily.
The Guest Room Dilemma
This particular guest room was a large room and had a nice window that brought in a good amount of natural light. However, my client's concern had to do with two things: color and layout. She brought me into her blue colored guest room and while the colors were fine, she was just tired of blue. She had 2 pieces of artwork that she really loved and wanted to use them in the room. They were framed in a cream border and had some red color in the artwork. She also wanted to move some furniture around and create a reading/sitting area.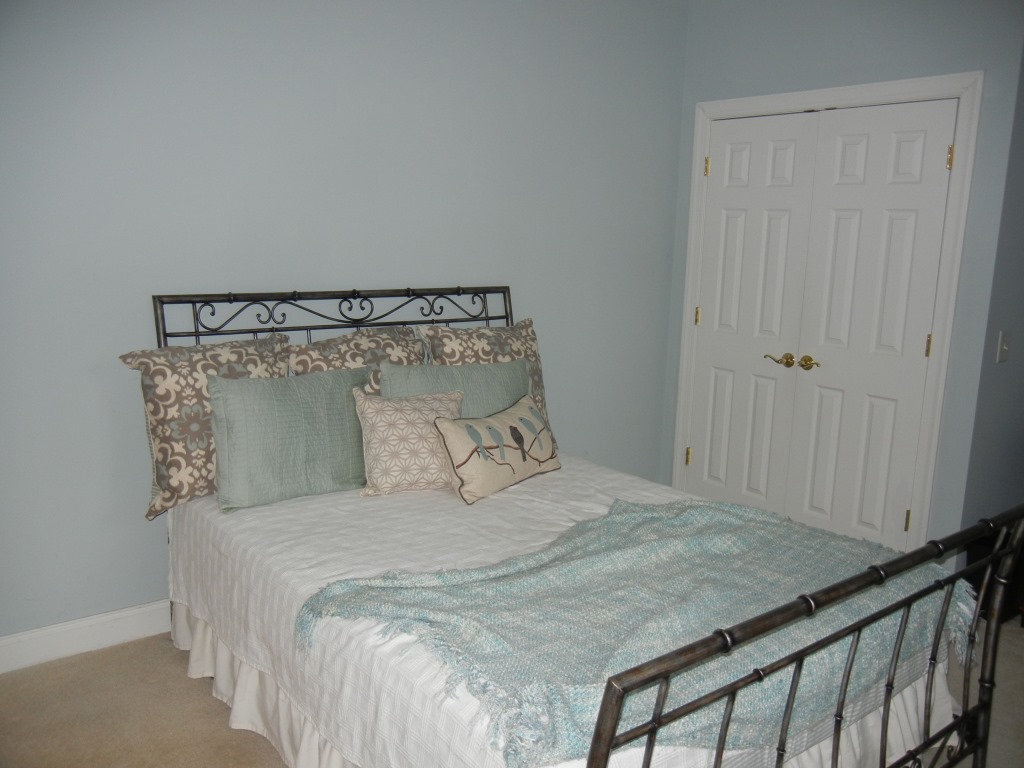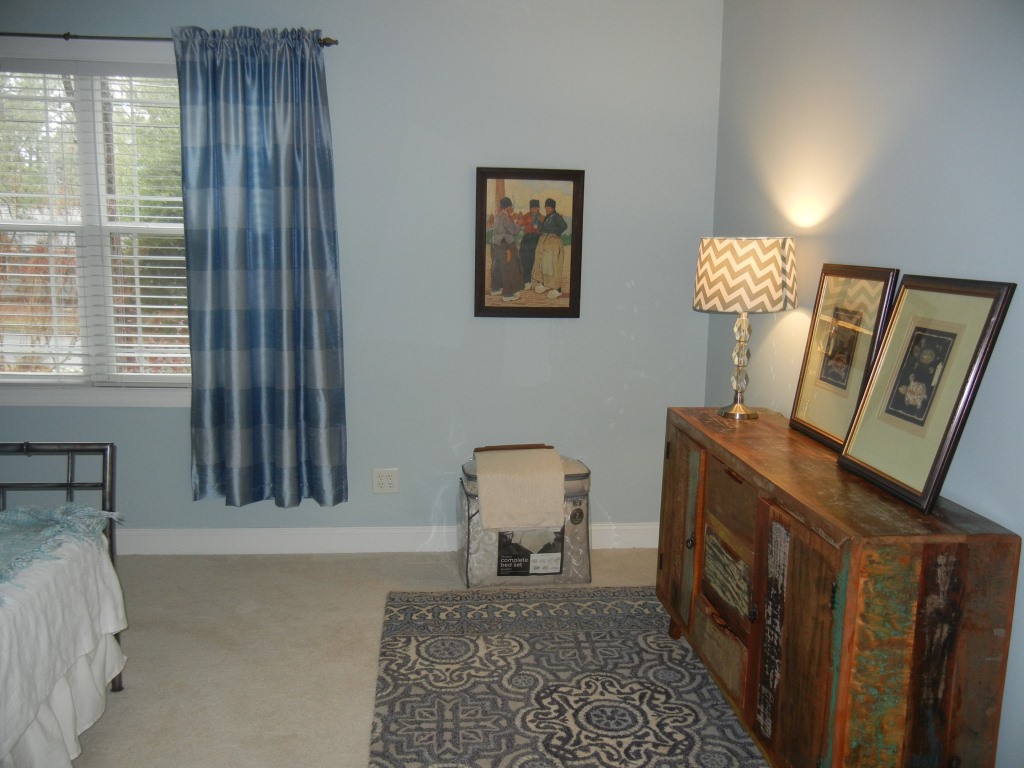 The Guest Room Plan
Since my client told me over the phone that her room was blue and wanted something different, I headed over to a local store to take pictures of some different color schemes using pillows, bed sheets and curtains. By creating a few different color combinations, it was a great way to narrow down the color scheme for the room.
Guest Room Color Scheme
After reviewing the pictures during the consultation, we decided on a cream, taupe and white color scheme for the room. This included painting the walls a more neutral beige color in
Monroe Bisque
by Benjamin Moore. This then paved the way for whenever she wanted to change the bed sheets or anything else in the room, she didn't have to worry about it clashing with the walls.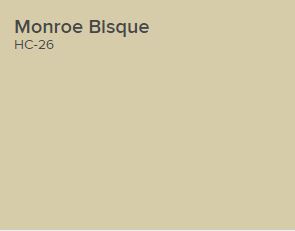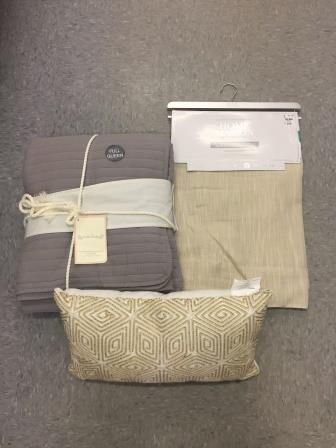 Guest Room Layout
The beautiful large wooden dresser would be moved to another corner in the room and a love seat would be put in its place. The client would go out and find the love seat but needed ideas on a color. I suggested finding one in a darker shade of cream or light brown so that it stood a bit from the wall and didn't just blend in. She could then use throw pillows and change them out as needed since the love seat would be a neutral color. I also explained she needed to find a love seat around 66 inches long but not too deep so as not to interfere with the traffic flow in the room. Finally, I told her she could have a small round table with a lamp or a floor lamp next to the love seat to give some extra light in the room. Once we decided on changing the wall color, she decided she would change the curtains as well. I found some that were cream colored but had some gold flecks in the stitching which my client liked. She also wanted to change the bedding and liked the set I found in the local store.
The Final Guest Room Update
The guest room is now updated and ready. We didn't change the location of the bed, but added a beautiful new love seat to sit and read or just wind down from the day. New curtains, wall paint, bedding, love seat and accessories help complete the look.  Are you inspired now to update your guest room?