The Creative Home Podcast | Episode #270
This episode is brought to you by my Etsy shop, WillowBrookPrintable. Looking for some Halloween checklists, games and invitations? Check out my instant downloads of Halloween printables at WillowBrookPrintable, and get your house ready for a Halloween bash!
It's officially September so I can talk about Halloween! I know you've seen some Halloween decor in the stores and with Fall right around the corner, I know you are itching to decorate!
My favorite part of Halloween is actually having a Halloween party. That is our family get-together with the neighbors and friends. But how do you get started, how big do you even want this to be? Let me share my Halloween party secrets on how to throw a fun bash!
Halloween party
We started throwing a Halloween party at the house after having kids. We got them involved with the decorating and planning early so they could be part of the fun. Little did I know this would turn into a fun family tradition! 
Over the years, I would collect ideas on games, music, and Halloween decor to use inside and outside the house. My kids love planning new themes or trying out different food or games. It became a "thing" so much so that one year when we couldn't hold one (due to COVID) they were so disappointed!
The ideas I collected eventually turned into my Halloween planning binder that I reached for each year right about this time. And now I am sharing those same ideas with you from items I created in my Etsy shop.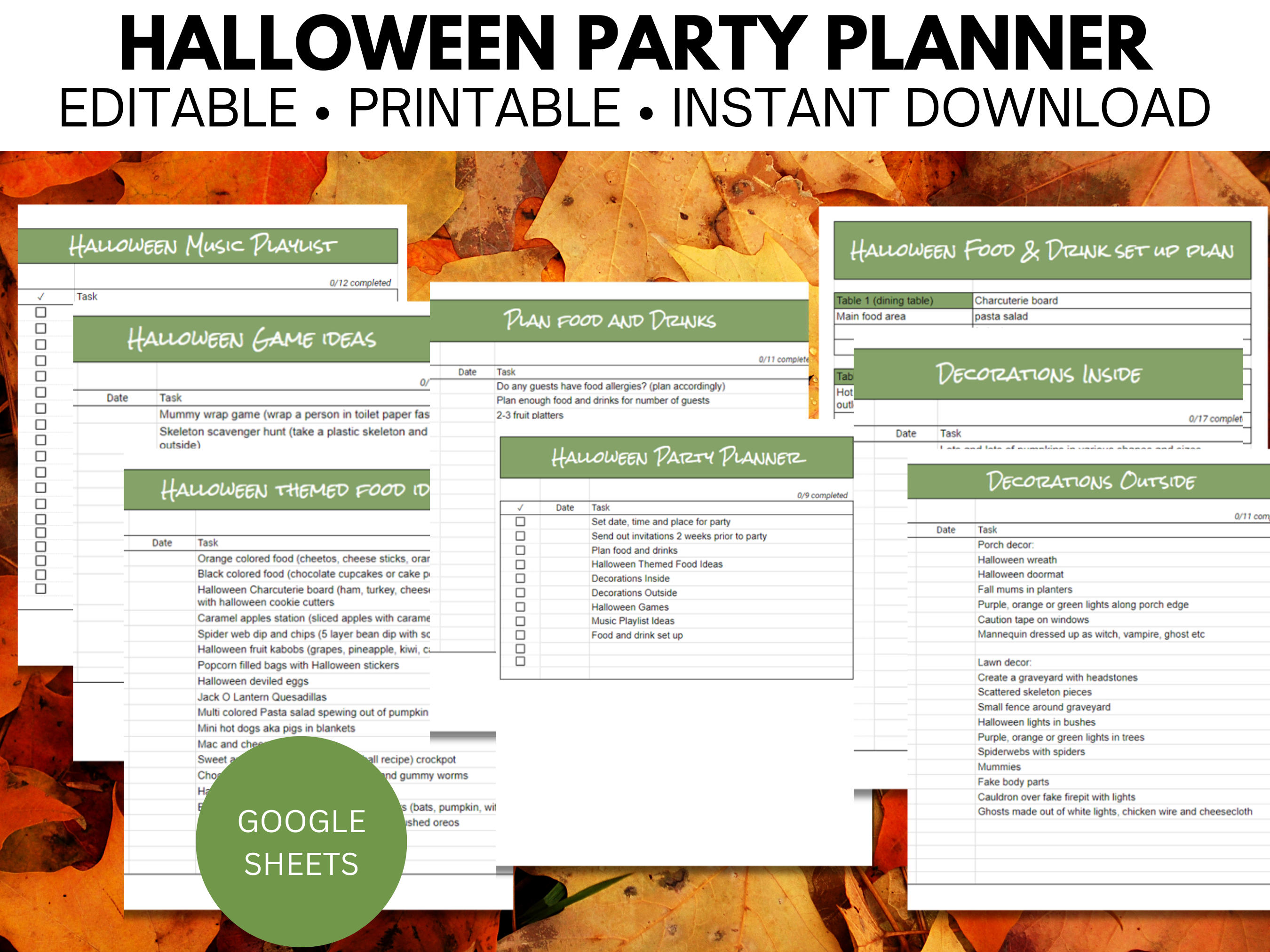 1 | Halloween party planner
This Halloween party planner has 8 editable checklists you can use to start plans for your Halloween party. It includes:
— Start planning
— Halloween Menu Plan
— Halloween Themed Food Ideas
— Decorations Inside
— Decorations Outside
— Halloween Games
— Halloween Music Playlist Ideas
— Food and Drink Set up Plan
These checklists are on Google Sheets so you can edit them with your favorite games, music or food to make it your own. I share these ideas to get you started so you don't forget the important stuff. You can find this party planner here at my Etsy shop.
2 | Halloween party invitations
So you want to throw a party but don't have a Halloween invitation template? I've got you covered with two different kinds you can find in my Etsy shop.
You can edit the invitations on Canva to add your name, address and party details. Then you can print them in 5×7 inch cards or as a flyer to send to your family and friends.
You can find two invitations at the link here.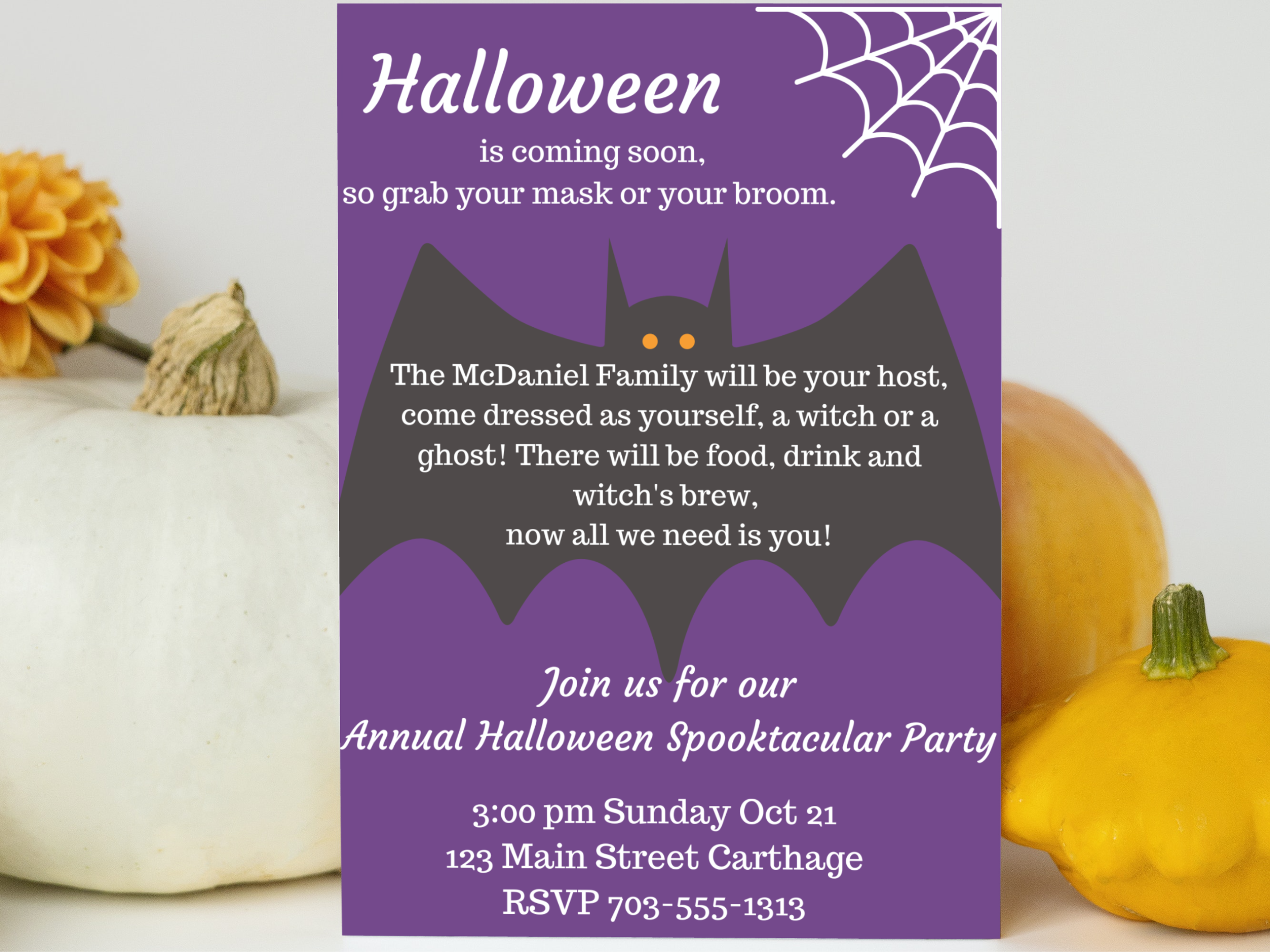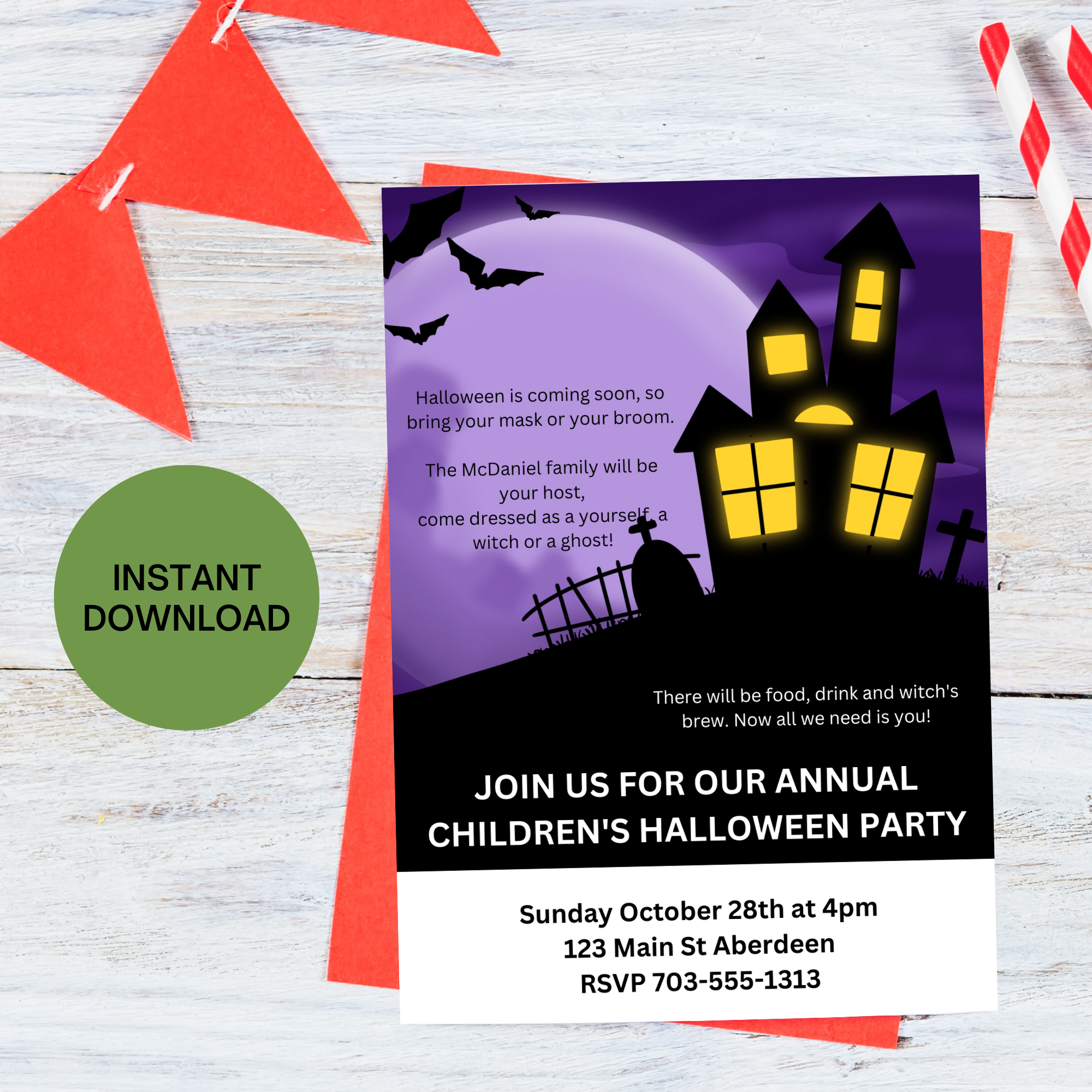 3| Halloween Bingo Cards
 What kind of party is it without Bingo? Not a fun one and my kids LOVED playing Bingo with their friends. I created a few cards some years ago and updated them now to have 10 unique playing cards.
These cards make it easy for little ones to play as well because you can describe the picture or show them the item with cut out pieces. Instructions are included with the Halloween Bingo game and you can laminate them so you can reuse them each year. Get your Halloween bingo cards here to help make your Halloween party a fun one!
4| You've Been Boo'ed tradition
If you haven't played this game with your neighbors or co-workers, this is a great Halloween tradition.
The rules are simple: stealthily deliver a treat bag to a co-worker or neighbor's door, including our We've Been Boo'ed note. We fill a small paper bag with Halloween candy or you could fill it with other non-candy treats (stickers, bubbles, bracelets). They then become a part of the game by surprising someone else by dropping off a treat of their own. Be sure to put the "we've been boo'ed" sign on your door so people know that you already got some treats.
So grab your treats, gather the team, and get ready for endless laughs and surprises with this must-have office and neighborhood game.
 You can find these printable cards here.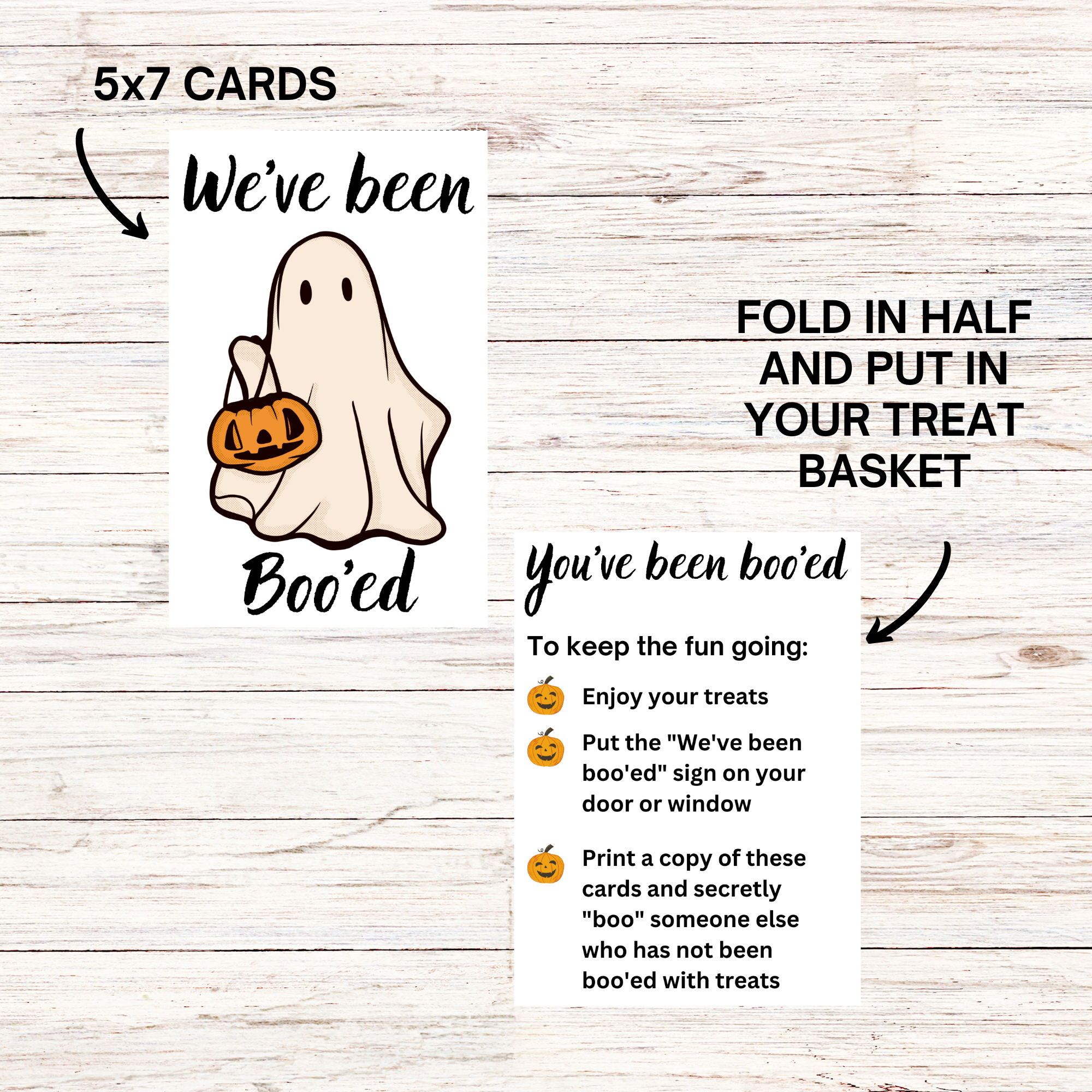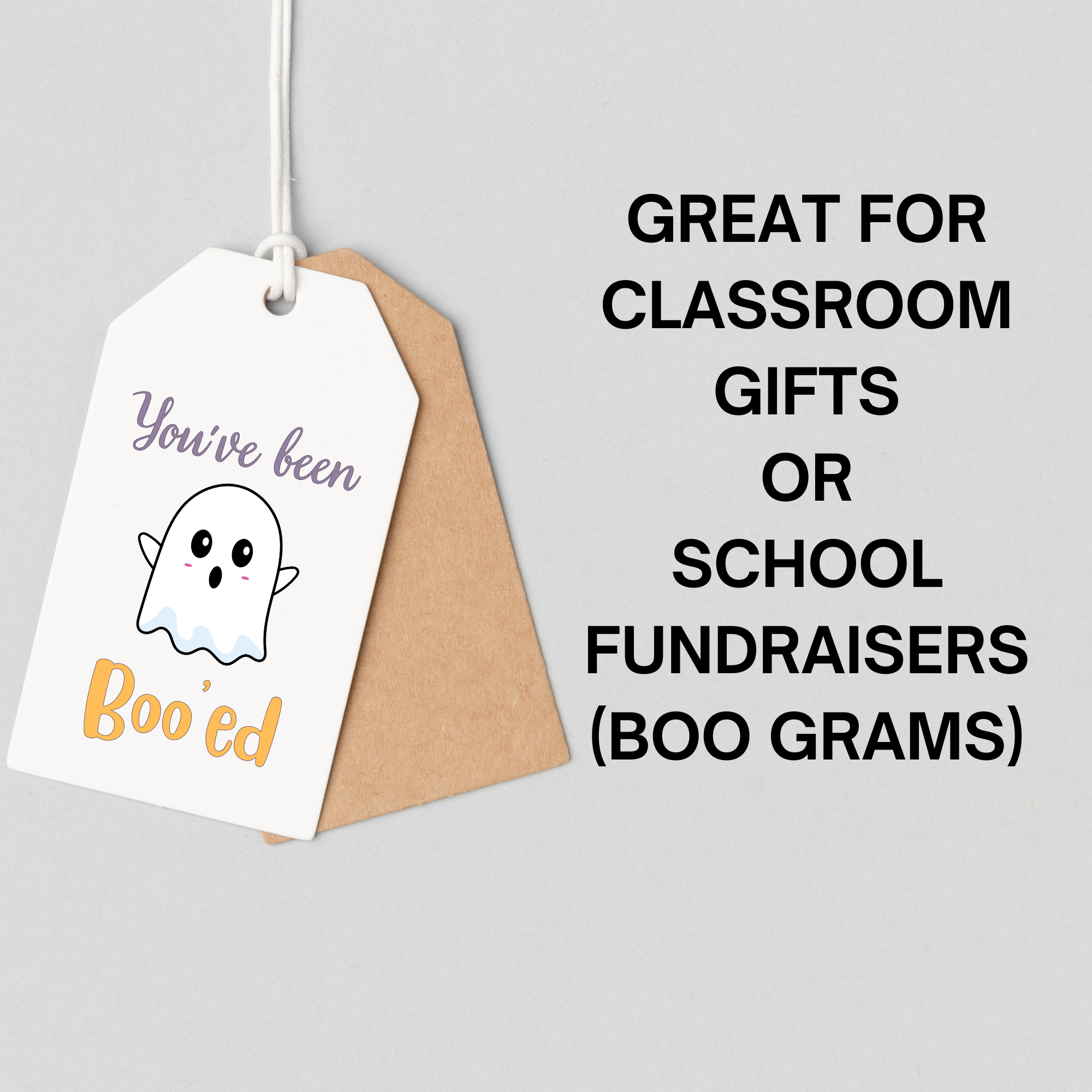 5| You've been boo'ed gift tags
If you are part of the PTA or planning a school fundraiser, boo grams are a great way to raise some money.
You can charge 50 cents or $1 per boo gram and kids can sign up to send candy to a friend at school. Their friend then gets the candy along with this cute gift tag and they can either write their name on the back or leave it empty to keep their friends guessing.
Normally the candy is donated to go with the boo grams but you can decide how best to collect the candy for this fundraiser.
You can find these "boo" tags here on my Etsy shop.
I hope these ideas will inspire you to hold your own Halloween party. With easy-to-follow checklists, done for you invitations and food menu and games, your Halloween bash will be one to remember. Happy Halloween!