Complete the home look with accessories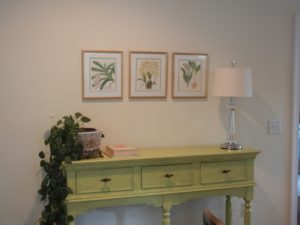 A home is not a home until you make it your own with your personal touches. These accessories or décor can quickly fill up a room. But when it comes time to sell your home those personal touches have to be toned down. Some of it can be considered clutter and can be distracting to buyers, such as miniature figurines or your collection of plates. If you think about it, you will have multiple strangers walking through your home sometimes unsupervised who could potentially damage a treasure of yours. Pack it away and reduce the stress. There is an art to staging a home to sell and you can't leave it bare either. Once you remove the collections, you may find the room somewhat empty. You might think, there is nothing in here now! Don't be tempted to fill the space after decluttering and depersonalizing. A few well-placed accessories can help emphasize the space and still make it a welcome home for a new family. Here are a few rooms to consider when adding accessories to complete the look.
Living room – throw pillows, art and maybe some books or candles
Dining room – flowers and art
Kids bedroom – remove the toys (those are not accessories) and put in a small basket with books or stuffed animals, some wall art and a throw rug
Bathroom – when you remove the makeup, bottles and other knickknacks the countertop can look empty. Add some hand towels, vase with flowers, art and perhaps a tissue box.
Without these accessories the home can look bare. It gives the buyer an idea on how to use the room. A rec room can have a couch and TV. However, it would look so much cozier if you had a throw blanket, some wine glasses and tray as if you were getting settled in to watch a movie, don't you think? Just like I discuss accessories needed for
curb appeal
, the inside needs to complete the look.