Real Estate Agents and Interior Decorating
According to an article written by James Kimmons, when looking fo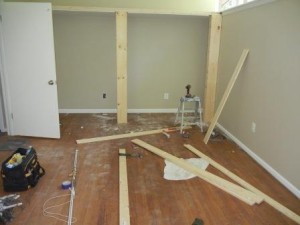 r a real estate agent, a homeowner will probably look for someone with the following skills:
Knowledge of the real estate market
Knowledge of the purchase process
Negotiation skills
Responsiveness to your needs
Honesty
Notice it doesn't touch upon the actual interior of the house. A real estate agent may have some experience in staging a home and presenting it in the best light. However, some don't feel comfortable doing it for fear of offending the homeowner or don't know what to recommend. As a home stager, I feel the homeowner needs to be told what they can do to help sell the house and for top dollar. It is a partnership where the homeowner does everything they can to make the home presentable and the real estate agent provides the marketing to get it sold. Here are 9 things a real estate agent may not tell a homeowner:
Your home smells – A homeowner may not realize there is an odor in the air because you live with it day in and day out. The odor may be pet dander, food or mold. If you aren't sure, ask a trusted friend if they detect any odors. The house should not have a good or bad smell. Meaning, there should not be a smell at all when you walk into a home. Some buyers may be allergic to certain smells so it is best to neutralize any odors.
You need to fix broken items in the home – I have heard some homeowners use this as a tactic for the closing punch list to make the buyers feel like they got something done before moving in. Buyers will wonder if a hole in the wall can't get fixed, what else is not fixed that might be a bigger issue such as the air conditioning or water heater?
Complete half-started projects – If you started renovating a room whether it is updating a bathroom or the backyard is torn up, complete the project. A half done room is not something new homebuyers want to deal with before moving in a home.
Change a wall color – When you live in a home, you decorate it to your tastes. But when it comes to selling a home, everything changes. It is no longer about the homeowner's taste. It is all about appealing to the homebuyer. Real estate agents may recommend painting the room, but may not know necessarily what color. A home stager can recommend the room color based on the furnishings in the home yet still appeal to the home buyer.
Reduce the amount of furniture – It is hard for home buyers to walk around a home if there are too many things in the way. Home stagers have the resources to recommend which furniture needs to be removed and where to move it.
Remove any clutter – Clutter is anything that can distract a buyer such as the collection of Santa Claus figurines, roosters on every shelf in the house, stacks of paper, etc. A real estate agent can tell you to get rid of clutter but a home stager can get more specific on what needs to be removed.
Remove any religious artifacts or personal photos – Not everyone walking through your home is going to be of the same faith or religion. Some items may even offend them. A real estate agent may not ask you to remove these for fear of offending the homeowner. A home stager knows this is something that needs to be discussed. Pack up any religious artifacts such as crosses, menorahs, etc. Again this is just another distraction to buyers and they want to imagine themselves living in there, not you.
Clean out closets so they not are not overflowing – Storage is a big deal for everyone. If you are selling your home during the summer, store all winter clothes, decorations and items in an off-site storage container or storage unit. You are not going to need them in the next month anyway until after you move out.
Basements and garages need to be cleaned out too – Don't be tempted to store all the excess items you removed from the rest of the house into the garage or basement. A garage is still part of the property and when it stuffed to the gills with boxes, buyers can't imagine what can really fit in there.
For some to-do items, a real estate agent may not have a resource to do the work and therefore don't bring it up. A home stager can have a list of people who can do many of the items you need done, depending on the budget, time and priority.