What home staging is not
Home staging is a growing trend in major US cities. It is a way to decorate your home in order to appeal to the target buyer. However, not everyone believes this is needed in order to sell a home but I am here to tell you that is not true. When you have guests coming over, don't you run around making it look its best? You need to do the same thing when it comes to preparing your home for sale. Here are 5 common misconceptions when it comes to home staging.
Home staging costs a lot of money – Home staging used to be for the rich and famous but the cost to stage your home is significantly less than going through a price reduction on your home. Think about it. A price reduction can be anywhere from $10,000 or more. Home staging costs far less than that especially if you just want to get staging advice and do the work yourself.
It is a waste of time – Why should you take the time to stage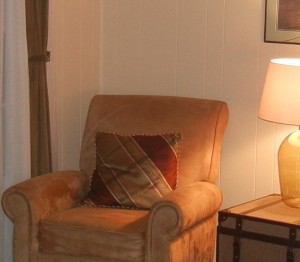 the house when you already have furniture in the home? Most homeowners stay in their homes for 10 years before they move to another house. In that time, you decorate your home to your taste and not to appeal to everyone else. You may not think that you should turn the living room/dining room back into that space when you have it all set up with living room furniture, but you do. Some other buyers will want to have a dining area or visualize eating in one for the holidays. Real estate is a very visual environment. If you can't show them how to use the space for what it is intended, then they won't be able to see it. That dining room may be on their "must have list" and they pass it by because it doesn't look like it could fit one.
Home staging is not needed – Some homes sit empty while they are on the real estate market especially when it is a newly built home. Building contractors are probably very proud of their craftsmanship as they should be. According to Debra Gould, The Staging Diva, only 10% of people can envision the space with furniture. The rest need help figuring out if they can fit their large sectional in the living room or a king-sized bed in the master bedroom.
Home staging is used to hide serious flaws – I personally do not recommend using staging to hide serious issues with a home. If there is a water stain on the floor, I do not recommend using a rug to hide it. Same thing with any holes in the wall. Patch it up, paint it and complete the project so the new homeowners don't get surprised with an issue the first day they move in.
Staging is not just decluttering and depersonalizing – Some homeowners may think they already know they have to declutter and take down any personal or offensive photos. But once you take those down, the room is left bland. You have to appeal to the emotion of buyers and make the room feel warm and welcome. They have to feel that they can live in the space and not intrude in yours.