Home Decor Ideas
Your home decor says a lot about you. You might like bright colors, bold patterns or a quiet home. Maybe you just need to infuse some personality in your home decor but don't know what accessories to add. Here are some ideas I've collected for you to help decorate your home (or send as a gift) to make it feel "homey".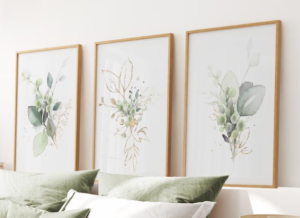 Need some soothing wall art for your dining area, living room or maybe even the foyer? These are beautiful watercolor art prints you can use to bring the outdoors in.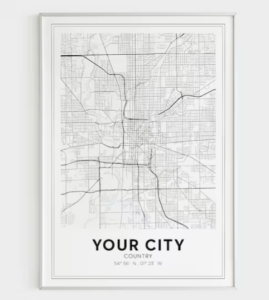 Create a one-of-a-kind artwork with your favorite city. Maybe it's the one you visited on vacation or maybe it's where you live. This artwork is a great way to spark a memory and conversation.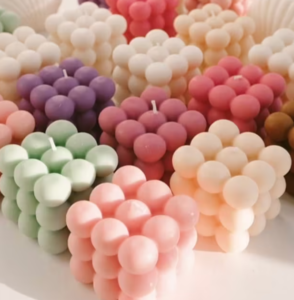 These uniquely shaped candles are fun and come in so many colors. You can use this for your coffee table, mantel, kitchen or bathroom.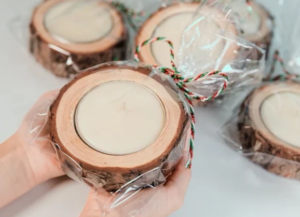 These rustic candles bring a different kind of look for the holidays into your home. Great to set out on a coffee table by itself or paired with other things on a kitchen table.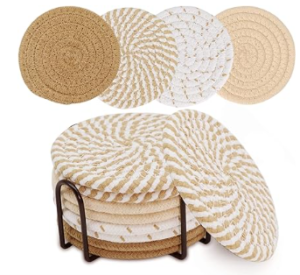 These woven coasters are neutral in color but look so cozy for any home. It comes with a holder too!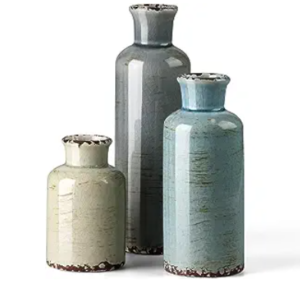 These ceramic vases add a touch of farmhouse to any room in the house. Set them on a mantel or on your dining table.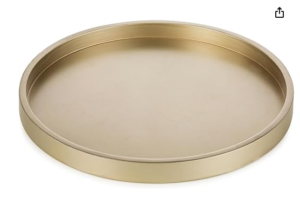 This picture shows a gold round tray but you could also get a white washed wood tray as well from this link. Great to use as a base to hold candles on your coffee table.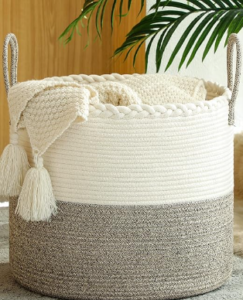 I love this large woven basket that you can use to hold throw blankets in a living room, guest room, or play room. You can even use it to hide the kids toys or pet toys in plain sight!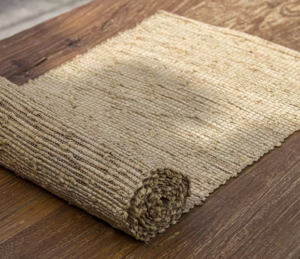 This handmade table runner not only can work for the holidays but it can also be used year round! Add greenery like pine boughs for the holidays and then add candles.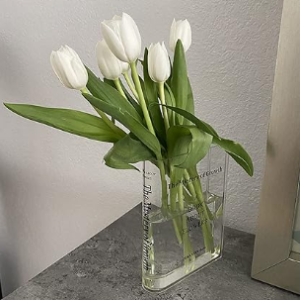 This acrylic vase is perfect to hold back your books and show off your flowers. I love how this is a unique way to display your flowers as a bookend!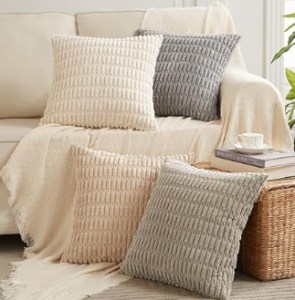 These pillow covers are a great way to add texture and warmth into your living room, play room or any place you want to cozy up. Plus they are neutral enough for any space!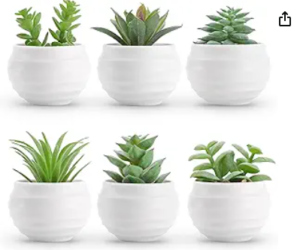 When you don't want to water you plants but you want some greenery, these succulent plants are a great way to do just that. Add them to a mantel, nightstand or on a bookshelf to add some color.
These are a few ways you can update the look of your home with these home decor accessories. What's so great about these pieces is that they can be interchanged with any room and fit into any style home. Add some of these to decorate your new home or apartment.
Need some other home decor resources? Check out these options below!