Thank you!!!
You just signed up for the Top 10 Home staging tips to sell your home quickly ebook!
It will be delivered into your email box in just a few minutes so check your email. If you don't see it in 15 minutes, send me an email at [email protected] so we can get you the checklist.
While you wait for your checklist, the next step is to make sure you have accessories to complete the move-in ready look in your home. I would hate for you to pack up stuff and then realize, oh crap, I just packed that up!
Accessories can make or break your home decor and you don't want to overdo it. Using what you already have in your home, you can accessorize it to help stage your home.
I can show you how to do this with my Staging Toolkit.
In it you will find staging cheat sheets for coffee tables, mantle, entryway, kitchen, bathrooms and more.
By implementing the accessory arrangements in the diagrams, you will sell your home faster because it looks move-in ready and not cluttered.
You will learn:
 Accessory diagrams for different spaces
 Staging tips for each space
 Places where you can buy some accessories without breaking the bank!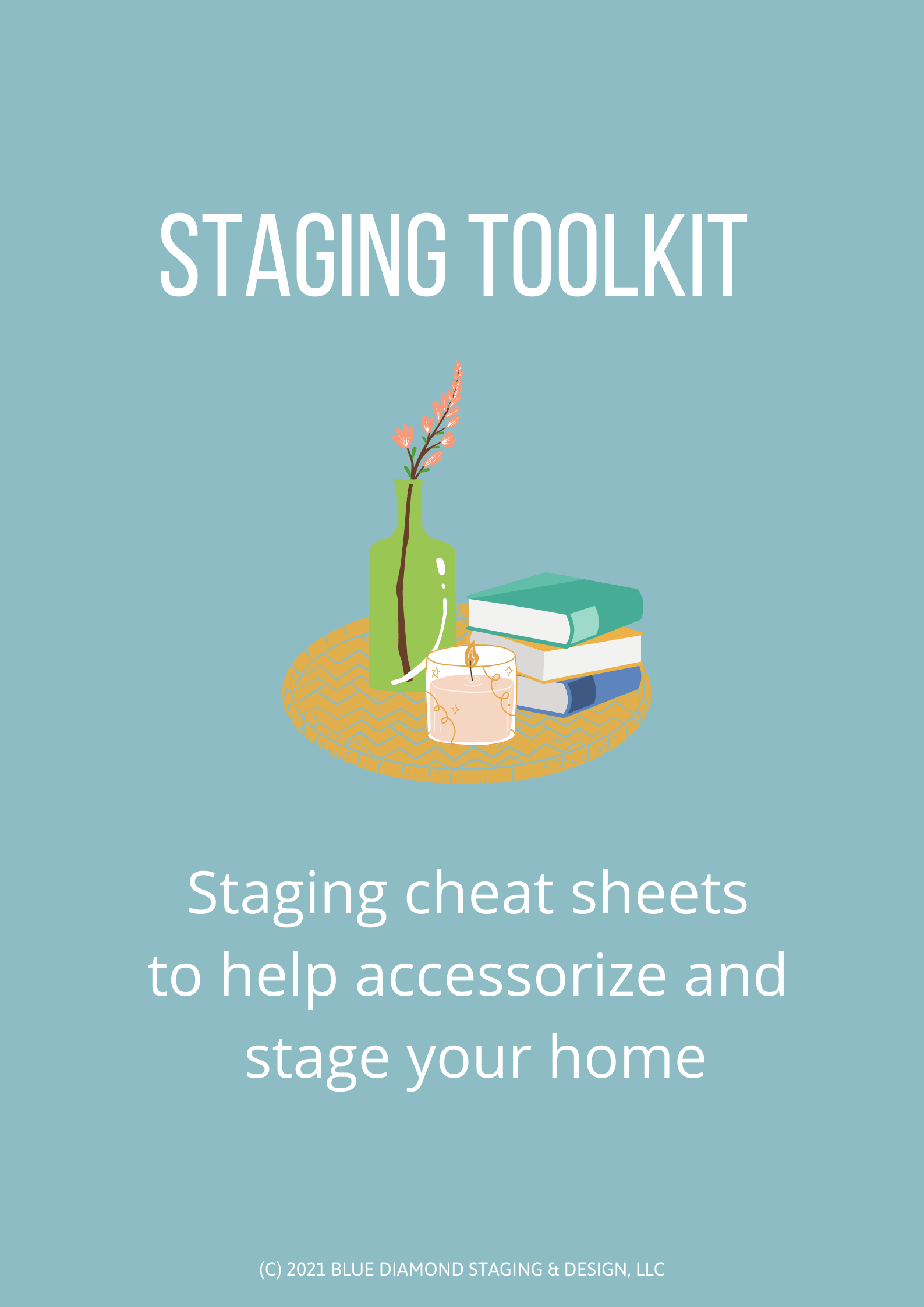 Staging Toolkit
This document is filled with diagrams to help you accessorize your space without the clutter.
$7.00