Thank you!!!
You just signed up for the 4 best living room wall colors to sell your home faster.
It will be delivered into your email box in just a few minutes so check your email. If you don't see it in 15 minutes, send me an email at [email protected] so we can get you the checklist.
While you wait for your checklist, the next step is to make sure you know how to start staging your home. I would hate for you to think all you need to do is just paint and then realize, oh crap, I didn't know I had to do this to get my house ready to sell!
I can show you how to do this with my 30 Easy Tips to Get your House Ready to Sell Checklist.
In it you will find tips for the exterior and interior using what you already have in your home.
By implementing these staging tips, you will sell your home faster because it looks move-in ready and not cluttered.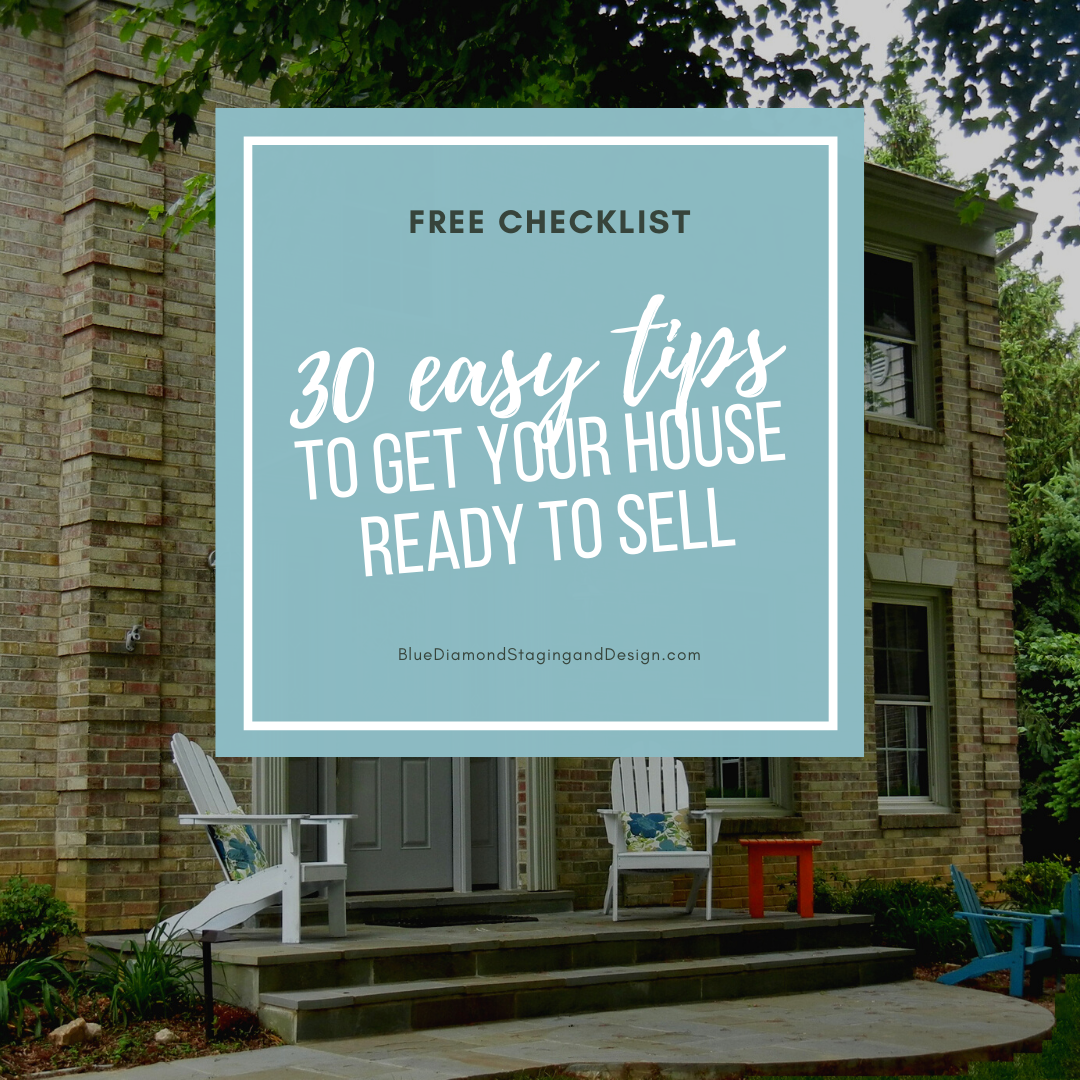 30 Easy Tips to Get Your Home Sold Faster
You don't have time to figure out where to start, you just want someone to tell you what to do. That is why I created this easy to follow checklist for the interior and exterior of your house. Utilize what you already have in your home and enhance it by transforming it with these 30 easy steps for a quick sale.