Curtains
You may love curtains or hate them but did you know there is a proper way to hang them and size them up? There are many reasons people use curtains but sometimes they don't hang them correctly. Let me share some pictures of the best way to hang curtains, the best size and some places that don't always need them.
Benefits of curtains
There are many benefits to using curtains in your home. While some may think curtains are out of style, curtains can actually be helpful.
Curtains can bring in color into a room when needed and accent your windows in many ways. Blinds and Roman Shades now have more color options but I always think curtains are much easier to replace when you get tired of the color. Plus they cost less too! When selling one of my houses, the buyer asked if any of my curtains were for sale. I said, of course, and gave her prices for what I wanted for them. She paid for all the ones she wanted and was happy because now she didn't have to go curtain shopping!
In more open rooms, curtains can help soften and quiet the space when you have wooden or tile flooring. This is a big deal when trying to deaden the hollow sound of a house. Curtain fabric absorbs the sound and can help make the home feel cozier. They actually now make sound-proof curtains!
Curtain Length
When it comes to deciding on the length of your curtains, you have to keep in mind of the obstacles below it. It's not a good idea to have furniture pushed up against the wall because then you can leave marks on the wall. Also that leaves room for curtains to hang freely without being pinched behind it.
I recommend hanging the curtain rod 3-4 inches ABOVE the window casing and so the curtain touches the floor or is just at the floor trim level. To measure the length of the needed curtain, be sure to measure the length of the wall from 3-4 inches above the window to the floor. An average curtain length is 84 inches but you can find longer ones at 96 inches, 104, 108 and other lengths in between.
Also keep in mind whether you get ones with grommets, rod pockets or tab top curtains. I prefer the ones with grommets because they are so much easier to slide over the rod and then I don't have to worry too much about the width of the curtain rod. With rod pocket curtains, make sure the curtain rod isn't too thick otherwise you won't be able to slide the curtain over the rod. Believe me, I've done that before!
Check to make sure there is drywall to drill through and not something like water pipes behind the wall before you start this. A header can also get in your way above the window which doesn't require drywall hangars. That just means the curtain rod will be more stable going into wood than drywall.
If you have windows in your kitchen, I would not recommend it near the counter because in most cases, there is a sink under the window. You can install a valance, which is a short curtain that hangs only near the top of the rod. That way it doesn't get wet or dirty in the kitchen.
Curtain Width
When it comes to hanging the curtain rod, be sure that the bracket holding it up is 3-4 inches to both sides of the window casing. That way you can open the curtains all the way and still see the full window. Again check behind the drywall using a stud finder to see if there is anything in the way before you drill. Some windows may be wider than others. I had narrow windows in the bedrooms but wider ones in the dining room. Curtain panels come in a variety of widths so be aware of the panel width before you purchase them.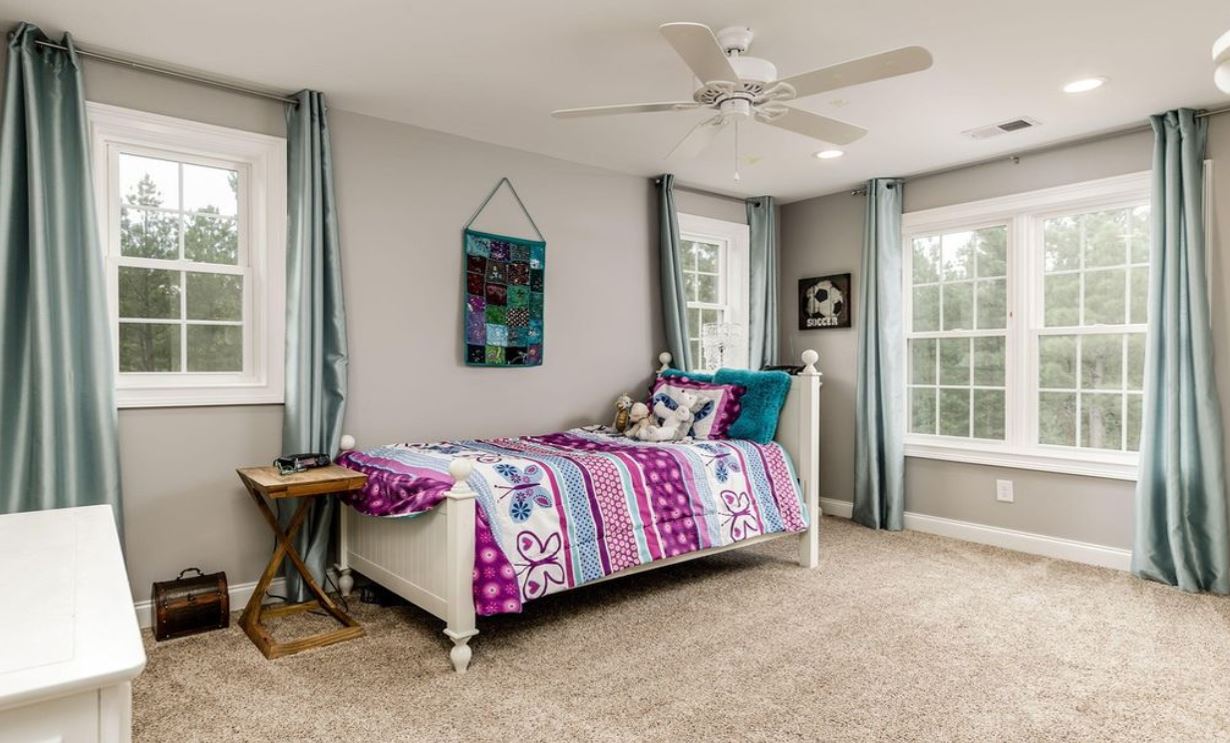 Some rooms will have short and long windows. In that case, I would make the curtains go all the way down to the floor to make the whole room symmetrical like I did here in this bedroom.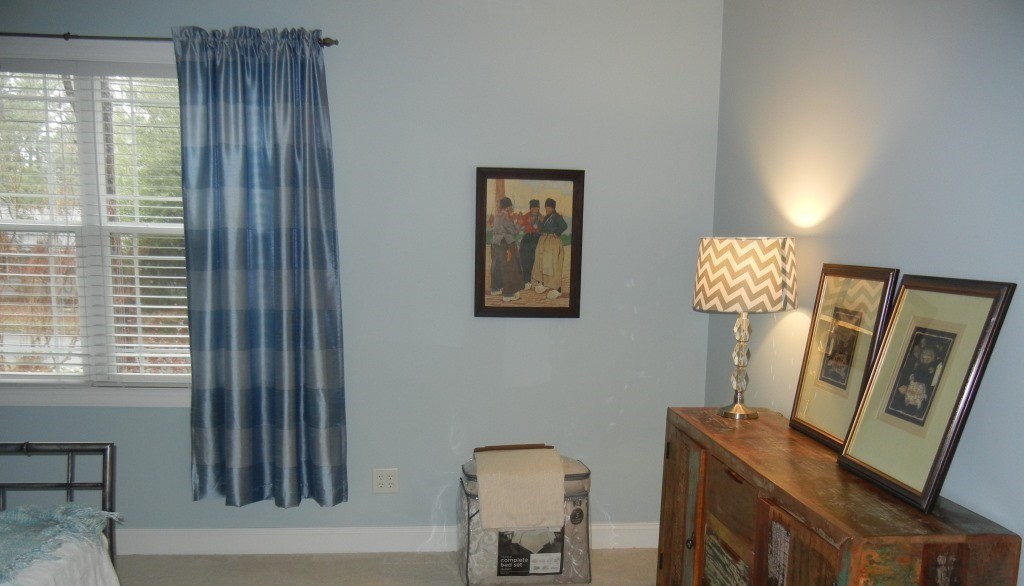 If your curtains don't go all the way down to the floor, it makes the room look "short".
Curtain height and width
T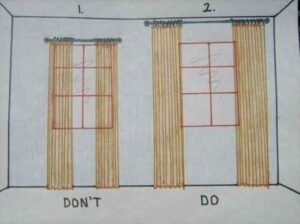 his is one of my favorite pictures of how to hang a curtain properly. This is the "wide and high" picture. It shows you the difference between hanging it too close to the window frame and not high enough. By hanging curtains high and wide, it opens up the space, still shows off the curtain color and brings in light into the room.
By hanging curtains higher above the window frame, it makes the room look taller. And by hanging the rod a few inches to the side of the window frame, you see the whole window and don't block out the light. If you want to use the curtains to block out someone from looking inside your home, look for panels that are 50 inches or wider. They do make them! You can also sew your own curtains or have a seamstress make you some using your favorite pattern.
Curtain Color Examples
Here are a few examples of where the curtains were used for color and hung properly.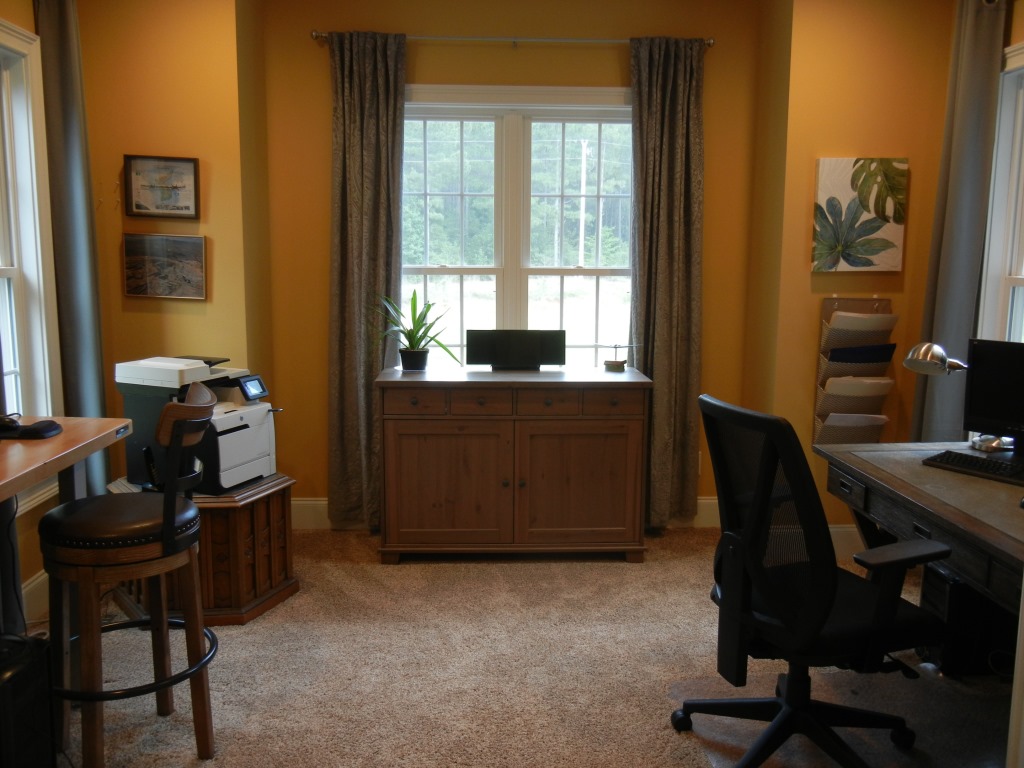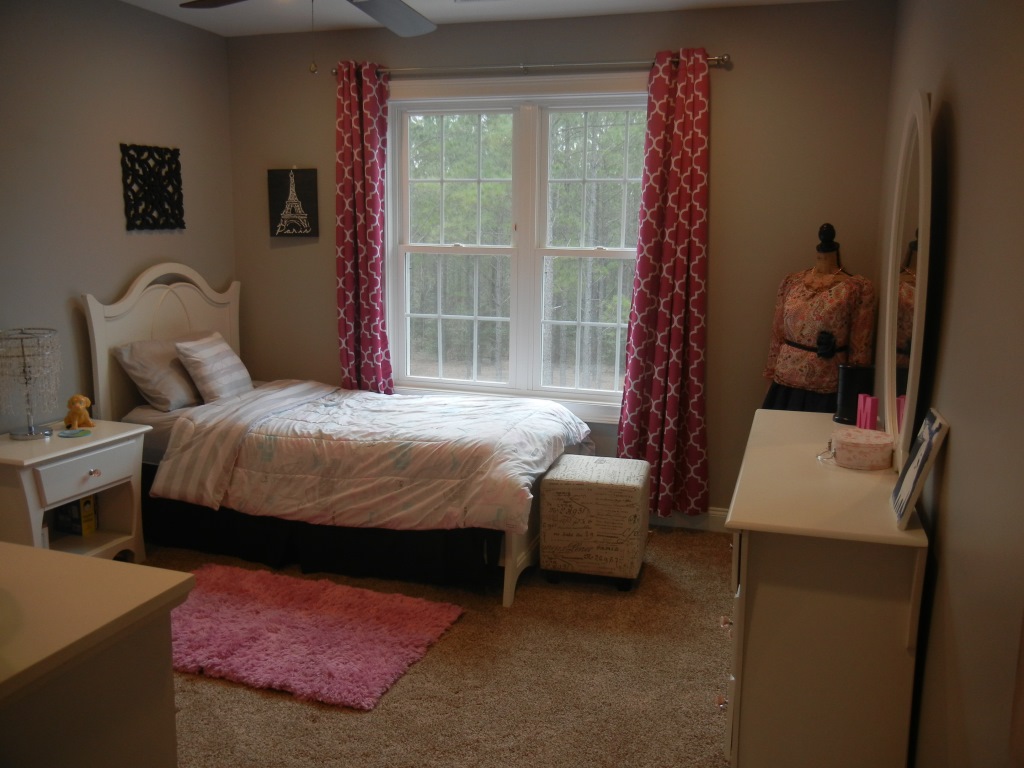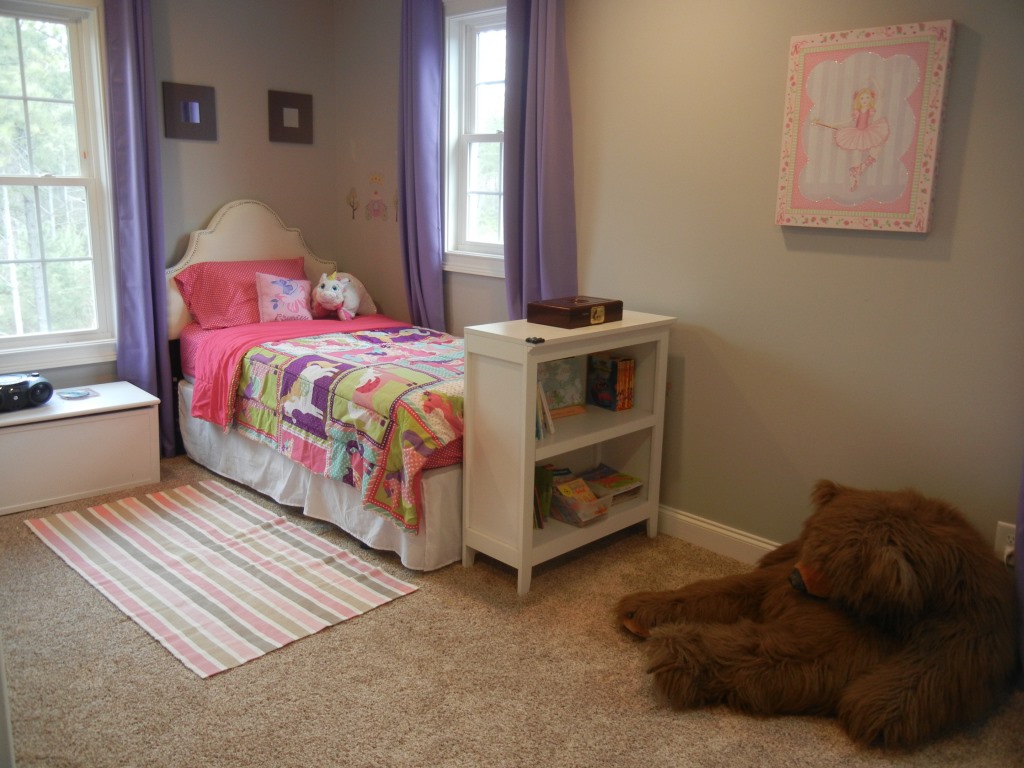 Where Curtains Were Not Used
Now let me show you some pictures of homes where curtains weren't necessarily used when staging a home. There weren't any curtain rods installed at the time but it also didn't make the space feel any less.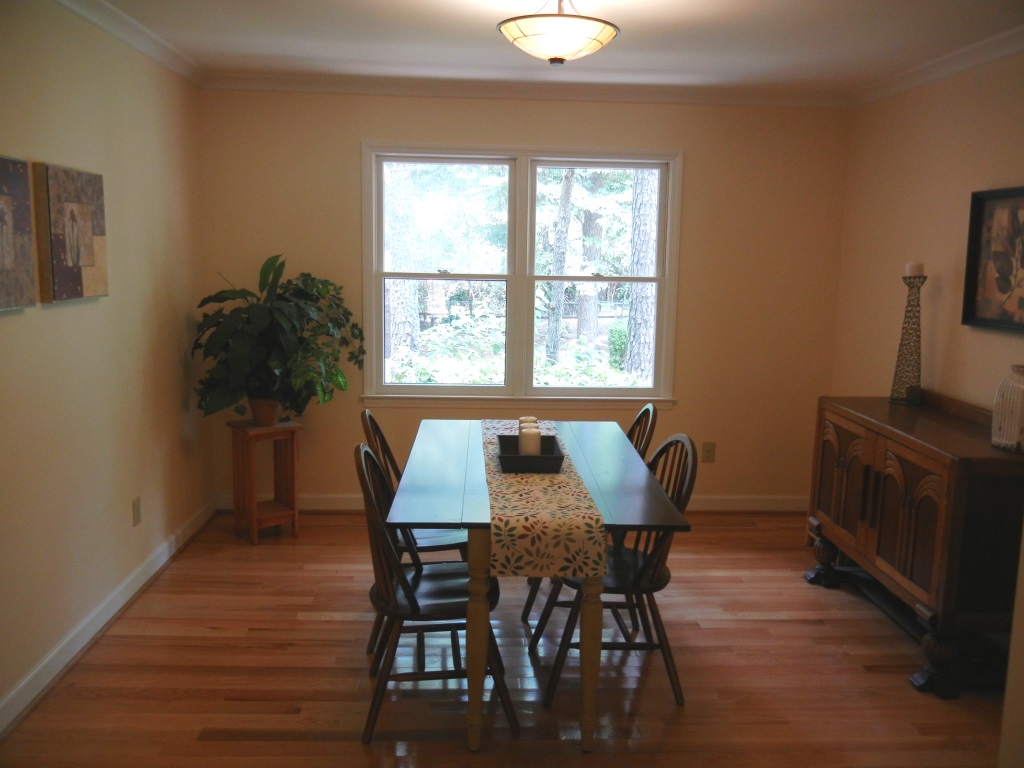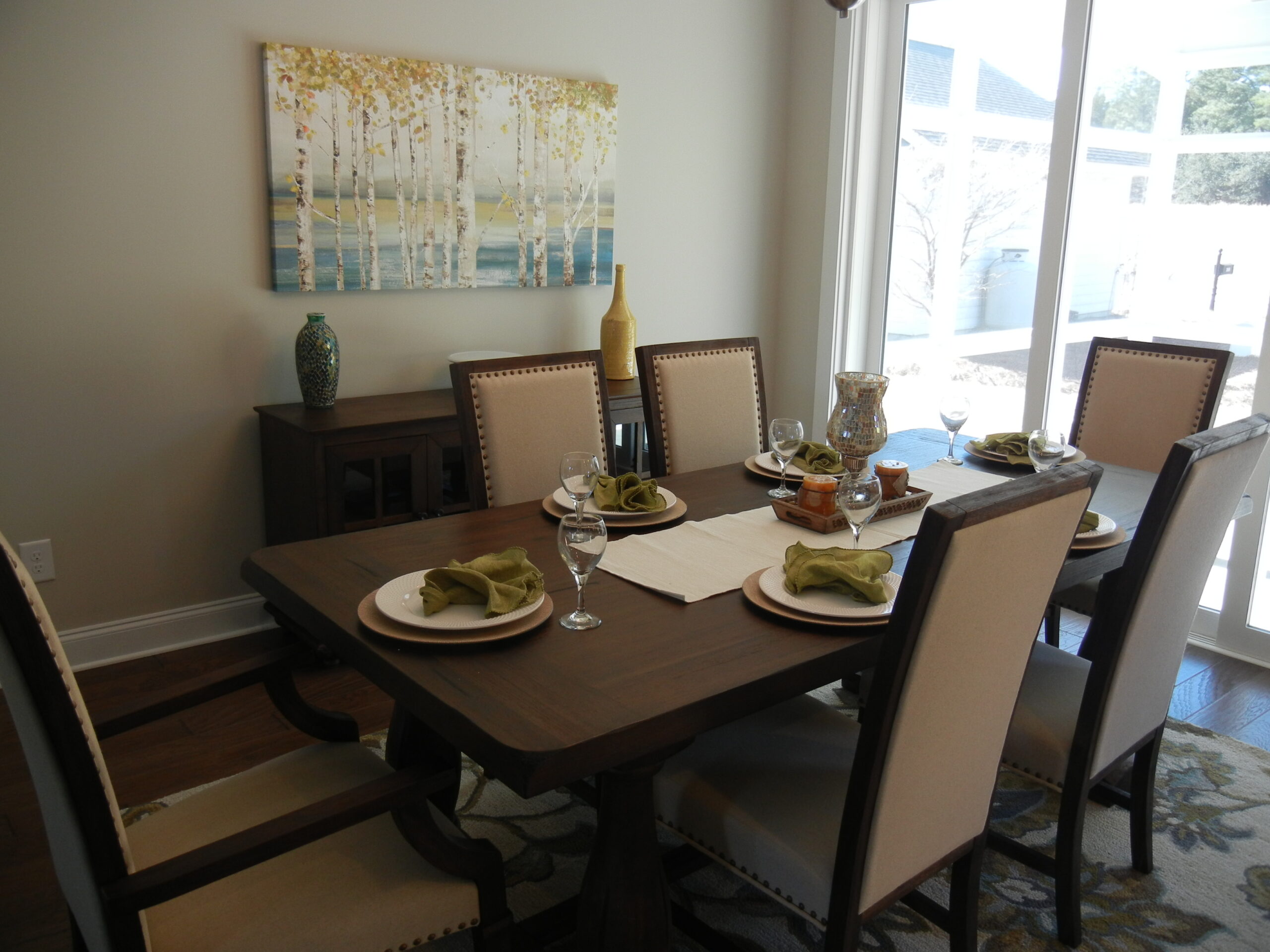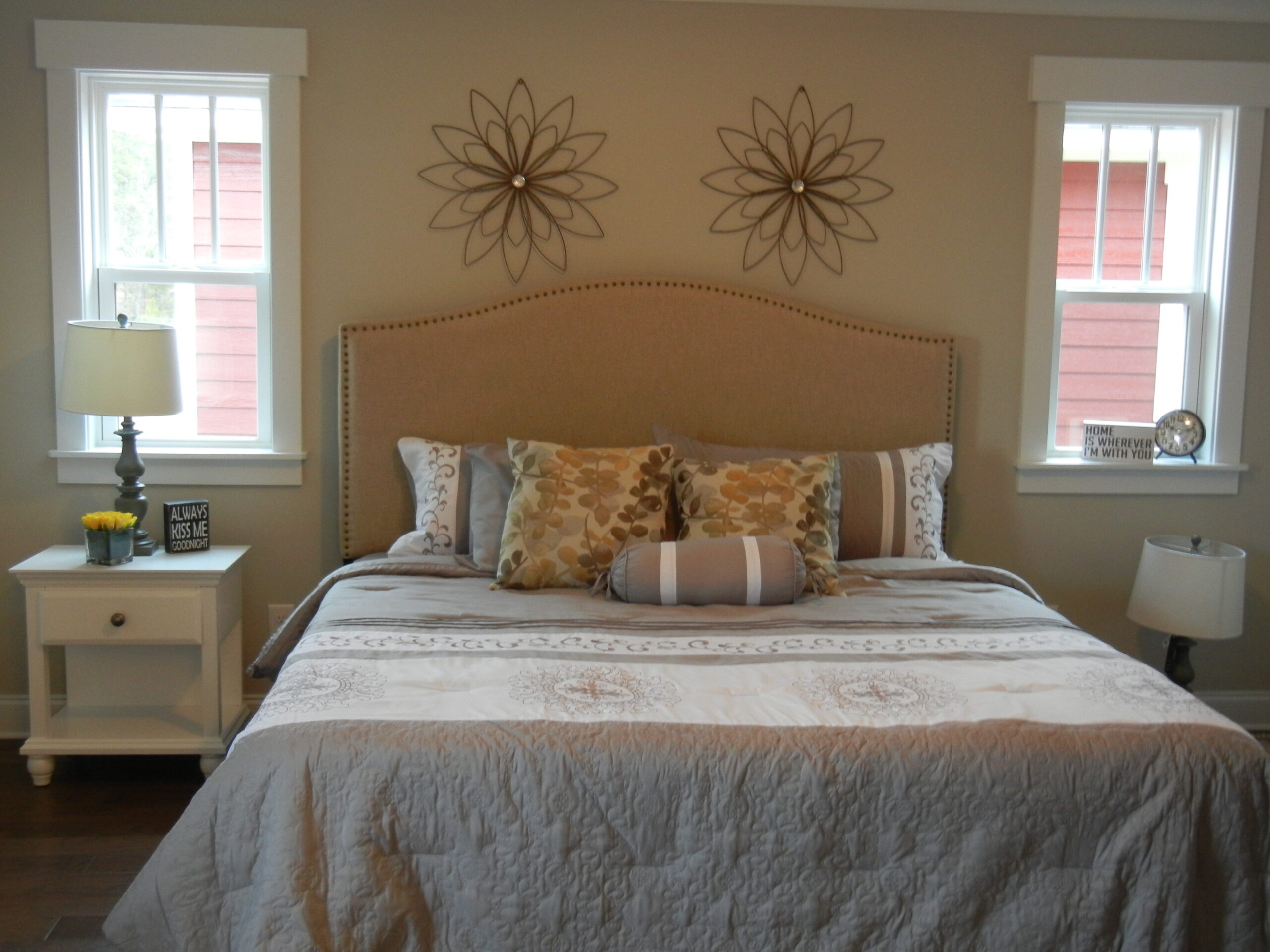 Special Curtain Windows
As mentioned above, there are times when you don't always need a curtain or a special one would work best.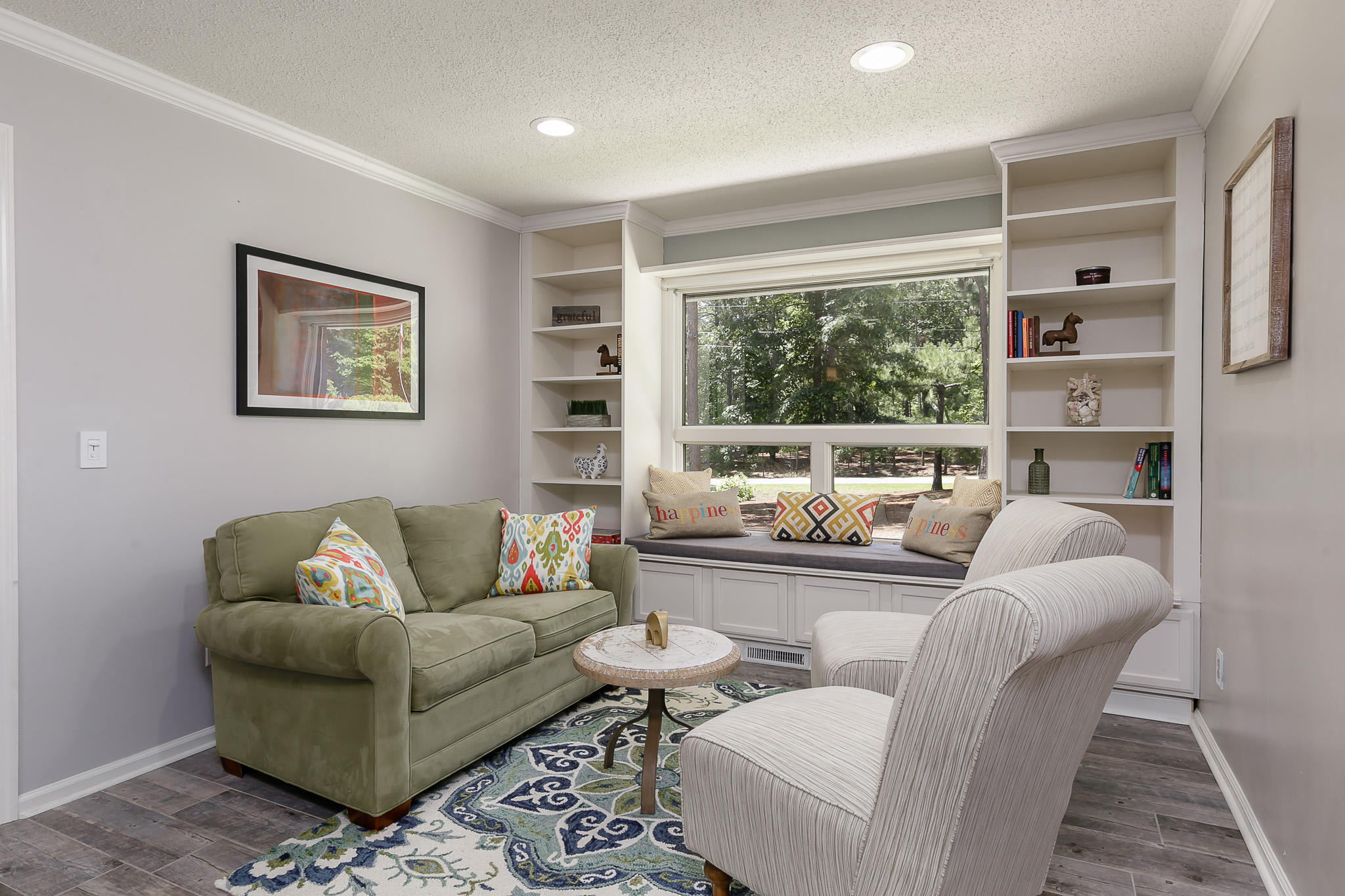 Here is a picture of a reading nook where the bookshelves on both sides would make it almost impossible to hang curtains. But there is enough interest and color that curtains would have been too much for this space. Plus it make the room so bright and inviting.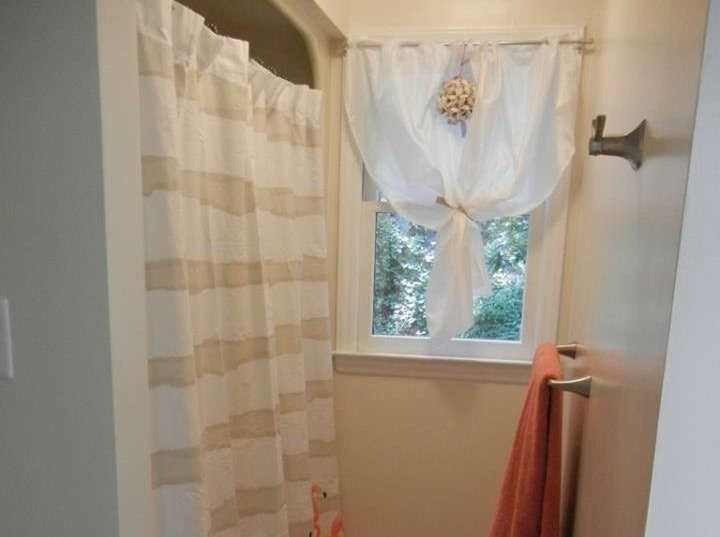 Bathroom windows are a great way to bring in natural light but not helpful when you need privacy. This is a great way to tie up a curtain for color but also for privacy.
Now that you know how to properly hang curtains and the correct length, you can install your own! I hope this gave you a better idea on how beneficial curtains can be and maybe you don't always need curtains in each spot or where you can modify it. If you have more decor questions, sign up for a consultation!