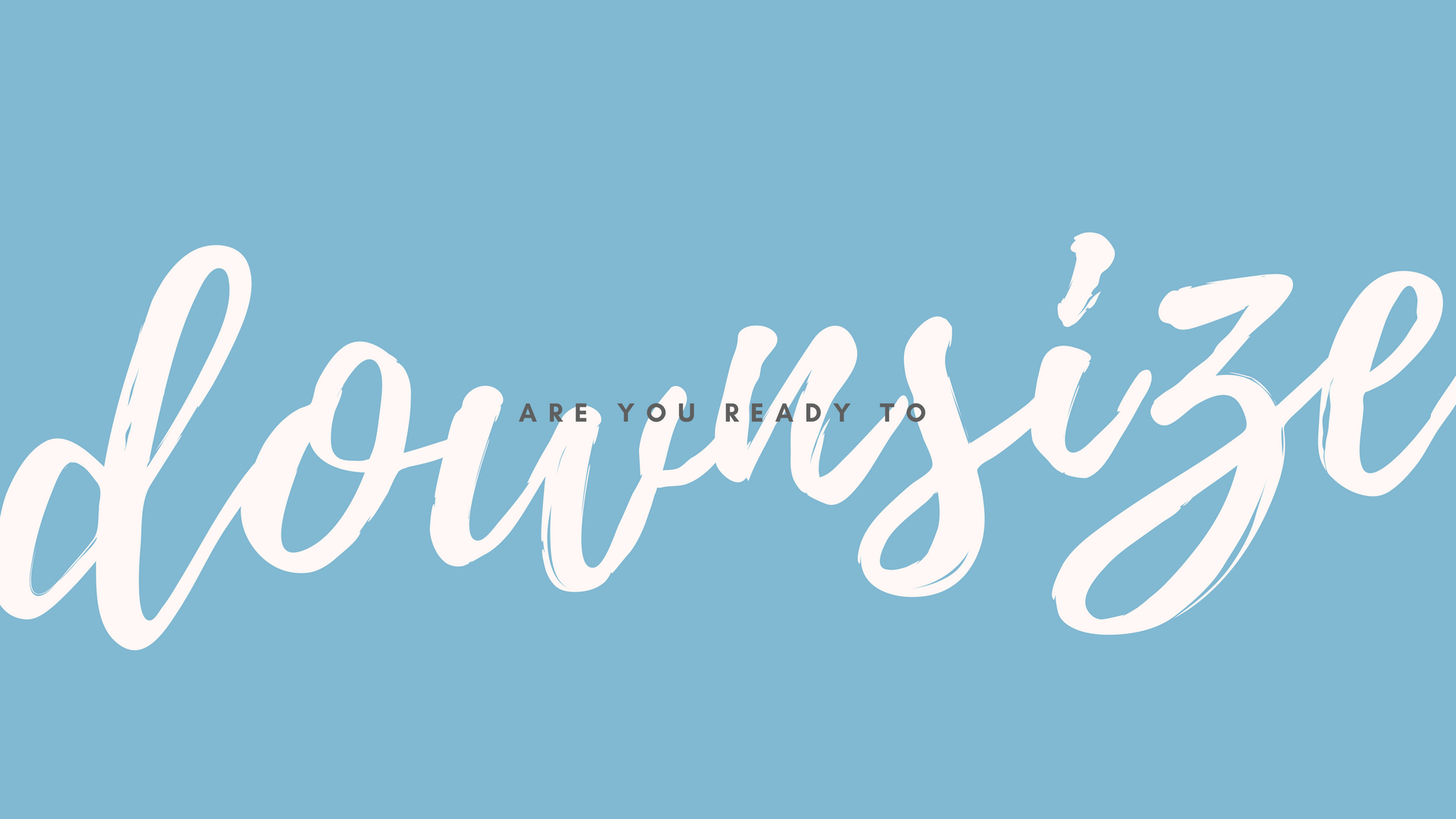 When it comes time downsize to a new space, there are a few things to consider: the size, location and cost. Once you get an idea of your budget, it normally locks you into location and the size of the new home.
In the case of my client, he was moving into a
senior living community
and picked a place that had 1500 sq ft of living space. He had a dining room, living room and 2 bedrooms. He was able to get a copy of the floor plan to help him plan out the space and even went so far as to draw out the rooms on graph paper. He then was able to draw the size of the furniture on the paper in each room. Now he knew what size furniture could fit in the space.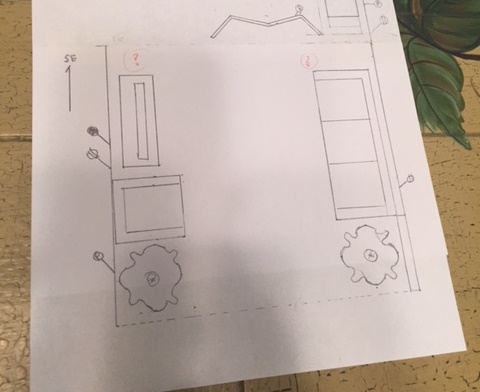 Furniture
The trouble now was that he didn't know which pieces to take with him. We looked at all the furniture he had and I helped him decide based on colors, size and comfort/sentimentality level.
For the living area, he had multiple couches and chairs to pick from but there was only one couch that would go with any color. It was a light brown couch that was also one of the most comfortable for him. The other couches were less comfortable or were starting to wear out. We then picked out some arm chairs that would go with the brown couch.
He had multiple side tables to pick from as well. There were ones that matched in a dark wood color and others that didn't match but still complemented each other. The dark matching set looked bigger so it was put off to the side. The other side table was a glass table and a small round table. We decided to pick those because they visually took up less space and were actually smaller than the matching wood pieces.
Dining Room
He had two dining sets to pick from and the obvious one was the smaller one in the eat in kitchen. However, since it was painted, we had to make sure it went with the other pieces that were chosen. This was an easy set to pick but if you don't have anything that fits, consider finding a set at a furniture store or thrift store that is smaller and works in your new space.
Bedrooms
Both bedrooms were decent sized rooms and could fit a queen bed in each room. He decided to take two twin beds from one guest room  along with the bed sheets, nightstand and dresser. He also chose a queen bed from another guest room versus taking the king sized bed he had in his current bedroom. This was a smart choice because he was limited in room and there was no reason to choose the king sized bed.
Accessories
Accessories
such as lamps, rugs, artwork and centerpieces were chosen last. We walked around and discussed which art pieces had sentimental value and which ones were just too big or didn't go with his furniture pieces. We assigned the artwork to each room so we knew where it needed to go once he moved in. We also checked the floor plan to see if there were other walls we could hang extra artwork.
Lamps were chosen for the living room and bedrooms as well and centerpieces were considered for the dining table. He had to make some decisions on items that he wanted but it didn't go well with his furniture choices. Case in point, there was a beautiful multi-colored glass bowl. We thought we could put that on the dining table but it didn't go well with the set. He decided that the bowl can probably go to one of his children if they wanted.
In the end, my client had a sound plan on what he was taking with him to his new place. Downsizing can be a difficult thing but if you think about it, we don't use everything we own every day. Yes some items are beautiful and you hate to part with it but do you really need it?  The rest of the items my client did not take was either going to be sold or given to his adult children. If you are still having regrets on the items left behind, think about this way. There will be other people who will enjoy your items and keep them in their family for a while. Are you ready to downsize? The best way is to have a
floor plan
and pick the furniture pieces that fit in the new space.
Need help getting your house ready to sell because you are downsizing? Let me help you in 1 of 2 ways. Either stage just one room or help you with the entire house. Your choice!
Staging Snapshot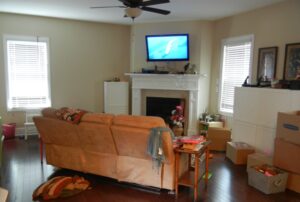 Need staging advice for just one room? Then the Staging Snapshot is for you! Send one picture of the room and get staging advice within 24 hours.