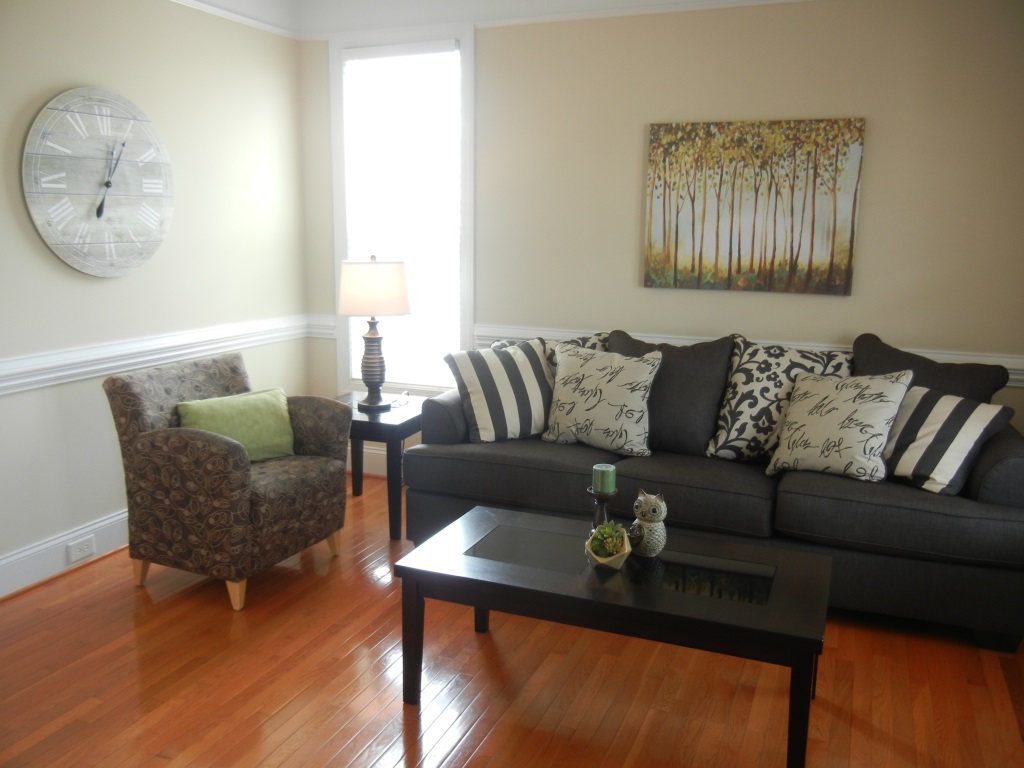 Home buying expectations
Home staging is expected now more than ever when it comes to selling homes. Buyers expect to see move-in ready homes and homeowners don't want their homes to sit on the market either. You can fix both dilemmas with professional home staging advice to create that move-in ready look and gets homes sold faster. 
Home staging problem
However, there are a lot of DIYers out there who want to do the work themselves. They can do a lot themselves to get the house ready until they reach that one awkward room. They have all the other rooms ready for the photographer but either can't figure out the best solution or can't agree. However, some homeowners don't want to pay for a full staging consultation when they really only need help with one room. Or maybe the realtor just needs advice for one room. That is why I created the Staging Snapshot.
Home staging service solution
Staging Snapshot is a home staging service that allows homeowners to send me a picture of the room and ask for staging advice for just that room. By concentrating on this one room, this home staging service gives the homeowner a chance to get professional staging advice.
With the Staging Snapshot home staging service you get:
Staging advice in as quickly as 24 hours

Receive a room layout recommendation

Wall color suggestions

List of items that need to be added or removed
It's a great way to get quick advice on a room to help you sell your home faster, especially important rooms like the living room or master bedroom. When the house shows well, buyers will come in, put in their offers and you can move onto your new home.
So take a look at this new budget friendly home staging service. You can find more information here and can pay for it all online.
We also offer online staging consultations via Skype, Zoom or Whatsapp where homeowners can virtually meet Kasia to "tour" the home if they need help with the whole house instead of just one room.