Home staging
is preparing a house for sale in the real estate market where a home is decorated to appeal to the target buyer.
What is a target buyer?
A
target buyer
is someone who would buy your home whether it is a family or a single person. According to internationally recognized home staging expert Debra Gould,
The Staging Diva
®, it is important to stage a home with a target buyer in mind. Armed with this information as well as knowledge of the neighborhood, a
home stager
can effectively decorate your home to appeal to them. Home stagers are trained to be objective and will show the potential of your home. Don't rely on target buyers to use their imagination and see past your clutter and furnishings. By showing the best features of your home a home stager will rearrange furniture, recommend any changes and bring in items to complete the look needed for the target buyer. Many buyers start with a must-have list of things in a home such as 3 bedrooms, 2 baths, a yard and a garage. As Debra Gould explains, this falls by the way-side when they fall in a love with a home even if it doesn't have everything on their list! This is the feeling you want to portray when buyers are looking at your home which is exactly
why home staging works

.
A home stager's mission is to have potential buyers fall in love with your house and that is what Kasia does for each home she stages. Her decorative eye can bring out the best in a room and downplay any negatives. She can see past the clutter and make recommendations on how to properly set up the home.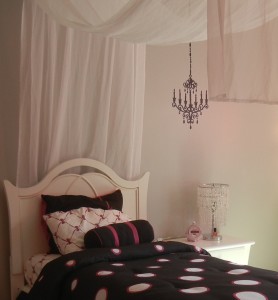 Home staging works in both a cold market and hot market,
says Debra Gould
.
In a slow market, the housing inventory is low so buyers are in no hurry to put in a bid. They can stand to wait until they find the perfect home. In this case, staging makes them fall in love with your home because it is move-in ready. In a hot market, when there is a lot of inventory to choose from, a staged home can start up a bidding war which results in more money in the home seller's pocket. The Internet is a powerful tool these days because potential buyers can "shop" for a home without leaving the comfort of their home. In 2008, NAR statistics show that
87% of home buyers use the Internet first to search for a home
before contacting a real estate agent. Pictures are worth a thousand words, or in your case, possibly thousands of dollars. Don't let them walk away from your home because your online listing shows empty or overcrowded rooms.
If you haven't staged your home and you are thinking about a price reduction, call Kasia first!
She can help turn around your home to show its best foot forward.