How Airbnb can be an additional source of income
Airbnb is a unique way to enjoy a major city without having to go to a hotel. This can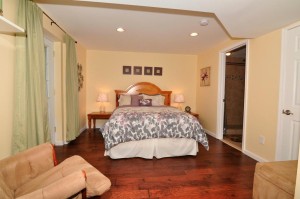 especially be important when you are trying to attend a major event and find that all the hotels are booked. President Obama's inauguration comes to mind when I lived in DC. Many people wanted to come out to see the first African American president be sworn into office. However, hotels were booked months beforehand and people were turning to stay with friends in the area. Others caught on to the pandemonium and charged hundreds of dollars just to rent out their basement for interested parties. If you registered your room, basement or house as an Airbnb, you could stand to make some additional income. However, there are a few rules to follow before you jump in and suggestions on how to make it look like a 5 star hotel.
As a host, you can set up a free account and describe the rental along with amenities. It reminds me of a bed and breakfast or youth hostels in Europe. Some units can be a whole house or a just a room in someone's home to fit every kind of budget. As a resident of a large golf community, you might want to consider setting up your home as an Airbnb especially if your area will be hosting a large sporting event, such as Pinehurst, North Carolina.
However, if you are thinking of renting out part of your home or all of it, you might want to consider staging it to make it stand out among the competition. You want the rooms to look inviting and not cluttered. Think about hotel room pictures. If you are trying to find a nice hotel, what do you look for? Nice sized rooms, a living area, a place to work out perhaps. Take some time to spruce up the rooms to show off your home's features. Since this type of transaction happens over the Internet, pictures are all potential clients have when deciding on a location. Much like when selling a home, posting picture perfect listings will increase your chances to get a renter.
How do you get that picture perfect listing?
A home stager is a perfect resource to help you. They know how to make a room look its best and decorate houses to sell. They can use the homeowners' existing furniture, pick out rental furniture, advise on room colors and set up the room for the homeowner. By taking a few extra steps to make the room(s) more inviting, a home stager can give you tips on how to make your clients feel at home.
If you think you might want to consider using part of your home as an airbnb, make sure you do all the research. Then create a warm and inviting space and take some good pictures to show off your home to post online. Pictures are worth a thousand words and the places that look the best will rent out faster.