Many people have fallen for the farmhouse look after
Joanna Gaines
started her Fixer Upper show on HGTV. Her designer eye helped families in Waco, Texas get the same look. If you love the farmhouse look too, let me share some of the items you need to make it look like Joanna came to your house too.
Light colored/upholstered furniture
Starting off with the furniture, your couch and chairs should be light-colored or white fabric. You can use a slipcover to help for future messes if you have young kids. I know I tend to shy away from lighter colored fabrics when young kids are around, but you can spray the fabric with a stain-resistant spray. You can find a list of
sprays
that are better for the environment than possibly using Scotch guard.
Walls
Your walls should be light colored as well but don't have to be white. Light grays or a gray-beige color on the walls help make the space warm and cozy without it being a stark white background. Here are a few colors to consider for your farmhouse look.
Shiplap
If you have a wall that is dying for some attention, you can also look at using shiplap as an accent wall. I've seen it done over a fireplace or on the sides of the fireplace. Even a short wall in a foyer entrance. You can keep the
shiplap
in the natural wood color that it comes in, or consider painting it white or one of the wall colors you chose in the room.  For added contrast, paint the walls a darker color like navy blue and paint the shiplap fireplace in white such as Decorators White by Benjamin Moore.
Farmhouse artwork – signs with words
Once you have your walls painted, you can select artwork to complement it. The easiest way to get that farmhouse look is signs with words such as "Farm fresh eggs" or "Kitchen". They can be words painted on a metal background or wooden signs with black lettering. Either way, there are a ton of choices and lots of places to find these kinds of signs. You can group them in 3's along a long wall over your eat in kitchen area or have just one over a kitchen sink. Some signs can be hung while others can be placed on a sofa table or mantel. Either way, have fun with placing these signs around your home.
Farmhouse accessories
Now that you have your artwork, look at how the accessories help complement the space. Items such as galvanized metal pieces, anything with black accents or natural plants are a great way to show off your space. Metal trays are a great way to hold trinkets, mugs or your magazines on your coffee table. Take a look at my
pinterest
board to give you some inspiration.
Galvanized metal
Metal pieces such as vases, pitchers or baskets are a great way to add color and texture to a room. These pieces can hold plants or store other items you may need. If you can, use them for everyday life like holding your car keys and wallet. Don't just have them out as decor, make it work for you too!
Black accents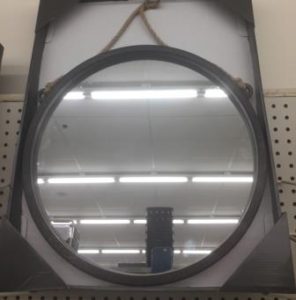 Black and white are a great color combination especially in a farmhouse. You may have already picked up some artwork that is black and white but don't stop there. Take a look at your light fixtures. Use a thin metal chandelier in black and hang it over your farmhouse wooden table. Use black scones for your exterior lights and black light fixtures in your bathrooms. Black door handles are also a great way to add some farmhouse charm to your home. I love the look of
black round mirrors
hanging over your bathroom sink.
Plants
While you can integrate real plants in your home, you can also use dried plants to help give you the same look. Using metal pitchers or baskets, you can use dried cotton stems as part of your plant. Wispy grasses are another great way to add some greenery to your home. Liz Marie shares some great
faux potted greenery
you can use and stores where you can find super affordable plants. Most can be found at IKEA, which is one of my favorite stores! You can literally put them anywhere because they take up so little space, but be aware of using too much because then it just becomes
clutter
.
Christmas Farmhouse Look
As an added bonus, you can now incorporate Christmas into your farmhouse look! By using buffalo checks in pillows or place settings, old trucks and signs hung on walls to remind you of the "good ole days", you can keep your farmhouse looking fresh and new all year round.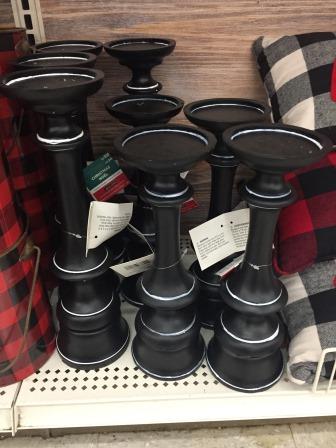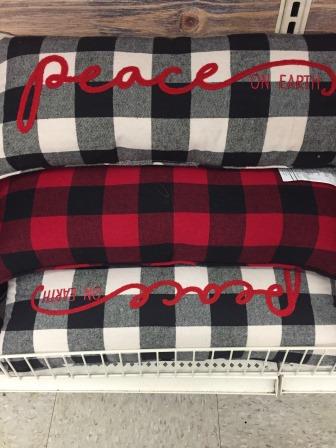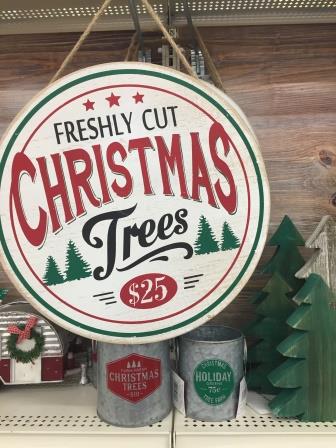 By integrating wall colors, light colored furniture, farmhouse art and accessories you are well on your way to turning your home into a dream farmhouse home you can truly be proud of! And if you need some help, let me do the heavy lifting and decorate your home for you. Contact me for a
consultation
!